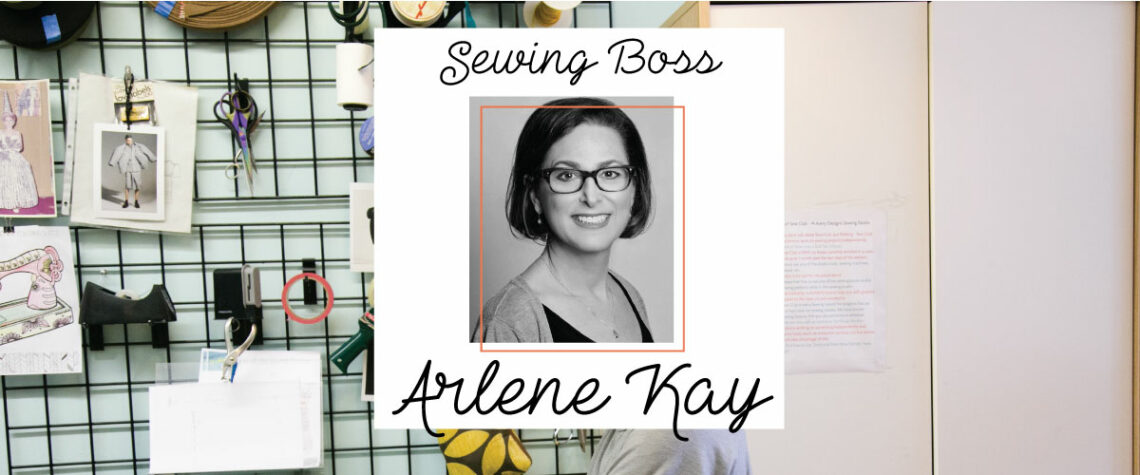 Interview with Arlene Kay
"The most important aspect of FLNY is to inspire uniqueness while encouraging students to create their own sense of style through the process of invention and interpretation." – Arlene Kay
I just love this quote from Arlene and I was so happy to sit down with her and chat about her sewing studio in Buffalo called Fashion Lab NY.
Arlene is a 30 year veteran in the fashion industry and when her previous fashion design exec position ended, she decided to hang up her corporate life and try life as a solopreneur. And it's worked out tremendously for her. After three years, she's confident her sewing studio business is a success.
Arlene and I chatted candidly about the highs and lows of having your own sewing business. I hope you enjoy!
Did you like this interview? Don't keep it all to yourself, please share it with a friend!
We have more Sewing Boss Interviews here!
---
Arlene Kay​
Arlene Kay is the founder and owner of FLNY. Kay is a 30 year veteran in the fashion industry. She attended Philadelphia University where she received a B.S. degree in Textile Design. Kay is versed in the fields of product development and merchandising for global brands including New Era Cap, Life is good, Timberland and OshKosh B'Gosh.
Now she is setting out to pass along her knowledge and experience to others, who are looking to get a foothold in the industry. Kay also hopes that she can help the casual fashionistas who simply want to have fun playing around with materials, designs, and sewing machines.
"We offer private lessons, birthday parties, girl scout events, and adult sip and sews," says Kay, who is moving the FLNY business from Clarence to North Buffalo. "We currently partner with the Boys and Girls Club of Buffalo, Valley Community Association, and Clarence Center Elementary School, among others. Girl Scouts of WNY is also an important partnership for us where we offer several Specialty Workshops and Badge Workshops. We will be moving to 1205 Hertel Avenue in November – we're super excited about the move and the new location. It will be a storefront studio with classes and retail. The programs offered at FLNY provide the environment and resources for students to express their own unique style with confidence, while having fun."