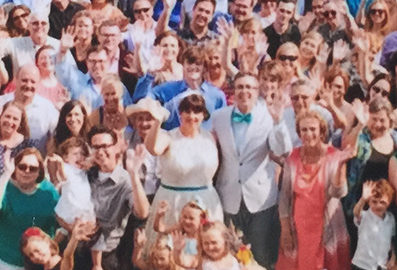 Why it's SEW Important to find your tribe.
---
Working for yourself and doing your own thing is the best thing ever and I wouldn't want my life and my work any different. But on the flip side, it can also be very isolating!
Maybe you work from home, you work by yourself (when you're not teaching classes) and you sometimes find yourself wishing you could bounce your ideas off a co-worker or someone who has a clue about what you do. I totally feel you.
For me – A lot of times since I don't have a large team either, that person can be my husband. My hubby is a great guy and a great listener, but it's different because he doesn't do what I do every day and he can't really relate to a lot of what I'm talking about when it comes to running by business.
One of the main reason I decided to create Hipstitch Academy is becaus eof my lack of professional tribe. I knew there were so many other sewing teachers and sewing business owners out there. I  just needed to figure out a good way to connect with them!
Connect with your tribe online
I don't know about you, but sometimes even just a comment on an instagram post makes me feel super connected to those out there doing the things I'm doing. I can't tell you how excited I got when I saw a post there other day about a sewing school in the UK finishing up their last day of sewing camp!
Here's the photo: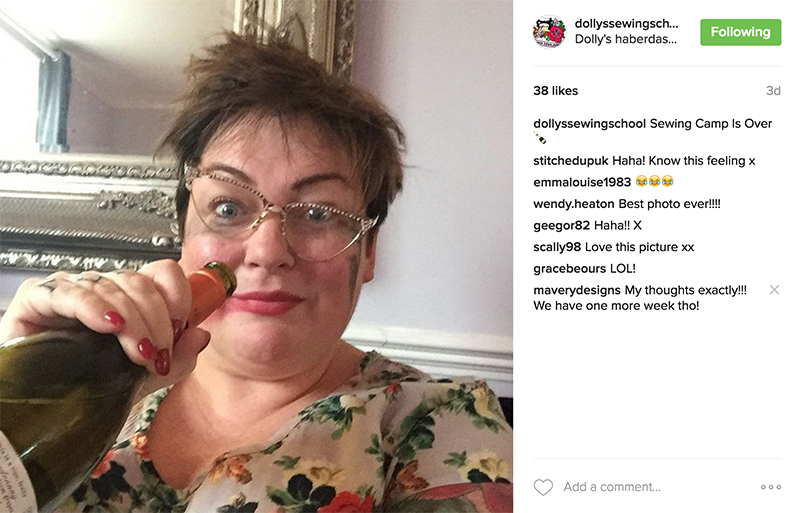 I just about died with laughter! It's exactly how I was feeling and I know it's completely how my teachers that week were feeling. We had one more week of camp to go, but it was nice to know that someone out there was feeling the same way we were!
If you haven't already, please be sure to connect online with the Hipstitch Academy online community. There are a number of ways to do this:
Connect with your tribe in-person
The world is a big place, but at the same time it's a small world! For me, I find it's important to have some face-time with my tribe. Whether it's lunch with an entrepreneurial friend or a happy hour/dinner with one of my favorite networking groups, I try to always make time in my schedule for face-to-face get togethers with the folks in my tribe.
If you don't have already have that in your life, it's super easy to create! One way is to join an entrepreneurial meetup group in your area. Or find a meetup group for people who love to sew!  If one doesn't already exist near your community, start one! Your bound to find others just like you craving in person community too!
We have a few awesome ways to connect with the Hipstitch Academy in person: