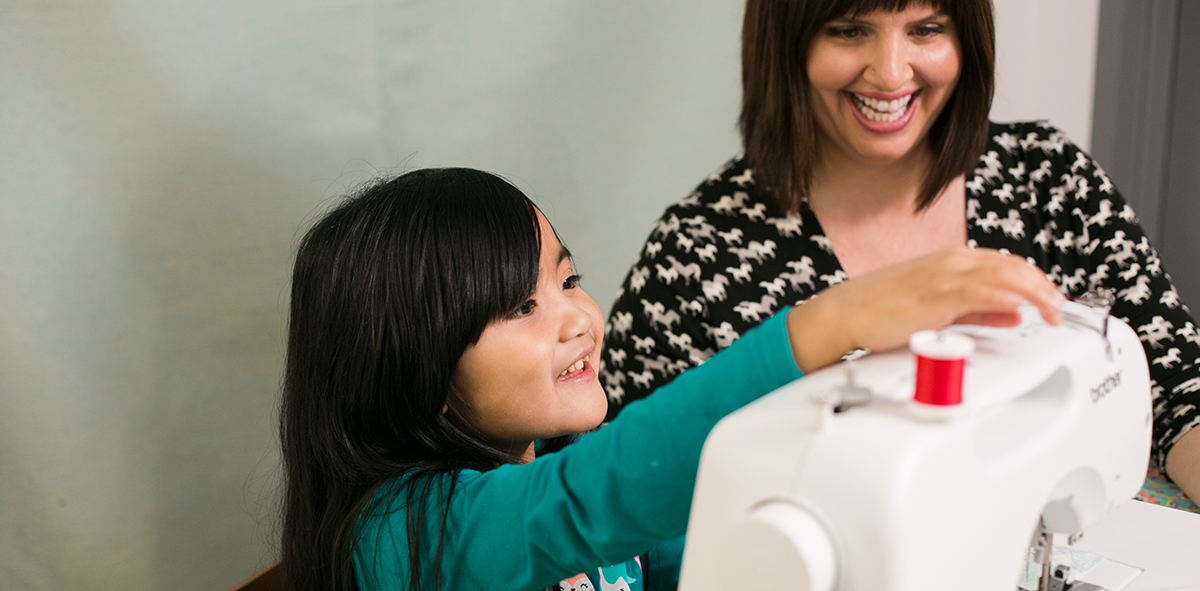 Do You Teach Sewing? Care to Video Chat?
Hey there! Yes you! The one covered in threads!  I noticed you teach sewing like the rest of us around here. Welcome!
If you're reading this post, I guess that means you've made it to our little online community we lovingly call the Hipstitch Academy. We're still getting things off the ground over there, but were basically a corner of the internet where people who teach sewing and/or having a sewing business can connect with each other.
I've working hard to create tribe of like minded creative souls (like you!) and would love for you to be a part of it! We tend to chat & connect on what it's like to run our own business, what some of our favorite techniques are for teaching sewing, how we promote our business and so many other things related to sewing & being a successful entrepreneur.
One of the things I love doing most over at HA is "Sewing Boss" video interviews with other sewing studio owners like yourself. I absolutely love getting to know other folks who do what I do in different parts of the world.
Do you think you might consider sitting down for a recorded video chat with me to share with the HA community what goes into running your awesome studio Made by Me Sewing Studio???
I promise this is totally casual & the interview should be longer than a 30-45 minutes.  I'll send you example questions before we chat. But hopefully what will come from it is an organic, connected conversation between two sewing studio business owners, chatting about doing the thing they love.
There are a few interviews up on the website already. Take a look/listen at what other studio owners have had to say. I'm not gonna lie, it's pretty inspiring.  And I'm thinking that what you've got to say will inspire others too!
Please send us an email if you think you'd be into this and I'll get back to you right away with some dates so we can nail down a day & time to video chat!  I really look  forward to hearing back from you! 
xo, Megan
PS: In case you didn't already know – We also host monthly online video chats (virtual coffee dates "Brady Bunch" style) on different topics related to running a sewing business. I would be honored to have you join one of our discussions! Check it out to see what topics to discussion we've got coming up. You can also watch past video chats.