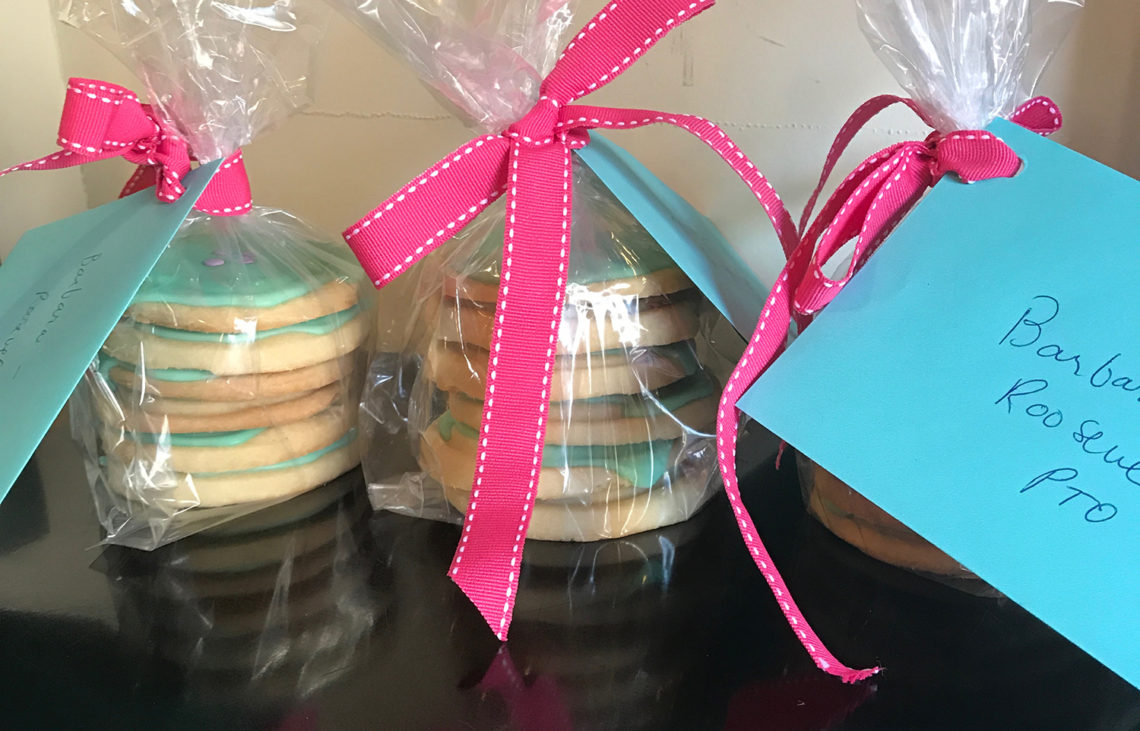 Don't forget to say Thank You like I did
---
I'm going to tell you a story about something that happened that is sort of embarrassing.
It must have been about 3 years ago and we were having our annual Runway Show. This particular years we were having it over at a coffee shop that is super close to my studio. The shop had just opened and the coffee shop suggested we have it there. They were just starting out and doing a great job coming up with really great marketing tactics to get people in the door. Hosting our Runway Show was a great fit for us as well because as we always need a cool space to hold our annual show. I was sooooo happy they had suggested this because it would be one less thing I'd have to think about.
So the day of the runway show comes, I'm pretty sure I'm running around frantically trying to get all of the students ready, set the space up, make sure the photographer (one of my instructors husbands) was set and all of those little things you need to think about when hosting this type of event. And on top of that, I had some personal things going on in my life that was making me not quite myself that morning. So Megan was definitely not operating at full capacity that morning. And I'm sure I hadn't asked anyone to help me with the show, because that's what I do. Argh.
So the Runway show takes place without a hitch, it went amazingly well. I, of course, forget to thank the coffee shop when I am behind the microphone. People are eating their goodies, drinking their amazing coffee and enjoying their really cool space and I don't say a dang thing about it when I have the chance. I just completely forgot!
And I'll be honest, I didn't even think about it until one of the coffee shop owners came up to me at the end of the show and mentioned it. Boy oh boy did I feel like the most terrible person on earth! I of course thanked him profusely at that moment and said how terribly sorry I was that I forgot.
At the time, I was completely mortified and couldn't believe I had done such a thing. There was also a part of me that couldn't believe the owner said something to me about after it happened. My forgetting to thank them was obviously not intentional. I have to admit that in the moment I was even a little ticked off he'd brought it up to me. How dare he make me feel like crap after such a wonderful Runway Show experience. (ego much?)
But to this day, I have so much gratitude that he said something to me at that moment. Believe me, It has created this automatic response to think about who do I owe thank you's to!!
And this brings me to my point. It can be so easy to get caught up in the moment and forget to thank the people you owe thank you to. We all know there are SO many moving parts when running a successful sewing school or business and it's easy to get caught up in what you're doing or so focused on the next thing, there is no time to think about gratitude.
Don't let this happen.
Don't forget it's SO important to take a moment each year and thank the other people who make your job easier!
For me, this is the time of year I like to take care of it. My classes are winding down and there is time to stop and think about the great school year we've had.  There's a little window of time before our camps start. I might even be writing this post just to remind myself that I really need to make this happen next week before camps starts!
This year I've decided that I will be doing some baking. But there are all sorts of cute things you can do to let someone know how grateful you are for them. Maybe you can sew them a thank you card, or make a small sewing project for all the people you need to thank. There are endless websites online with inspiring thank you gifts that you can purchase and even mail to all the people you need to think. You could even just send a card. Everyone loves a hand written card, don't they? Whatever you decide to do, I'm sure it will be tremendous. Let us know in the comments!
I'll be dropping off button cookies & thank you cards off at each of the schools we have taught our mobile sewing classes this year. I'll also be going through a list of people that help me tremendously throughout the year and they'll be getting some cookies too. How will you be saying "Thank you" ?