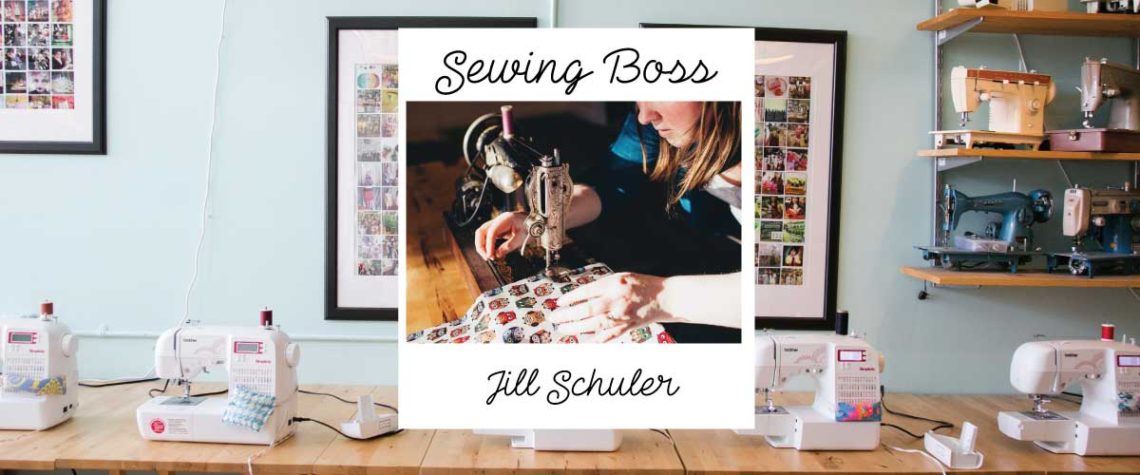 Interview with Jill Schuler
---
If you check out Jill Schulers website for her store and sewing studio, Stitchery BC, you immediately feel so welcomed into her space and into her world.
This definitely came across when I interviewed her about her sewing school and retail space in the Arts District of Port Moody, BC, which is part of the Greater Vancouver area.
She talked about how right now, only 8 months after she opened her doors, her student base is definitely made up of more adults than kids. Jill is Irish so tea and biscuits is a big part of her life. Because of this she has also made it a part of her studio dedicating a portion of her approximately 900 square foot studio to sharing tea & biscuits with her students.
Jill talks really candidly about struggling to make a profit in your first year of business. She also talks openly about the challenges of having a retail store within her sewing school and how she didn't anticipate so many growing pains related to this when she started her business. Despite her challenges,  she's been meeting all of the other important goals she set for herself.
Did you like this interview? Please share it with a friend!
We have more Sewing Boss Interviews here!