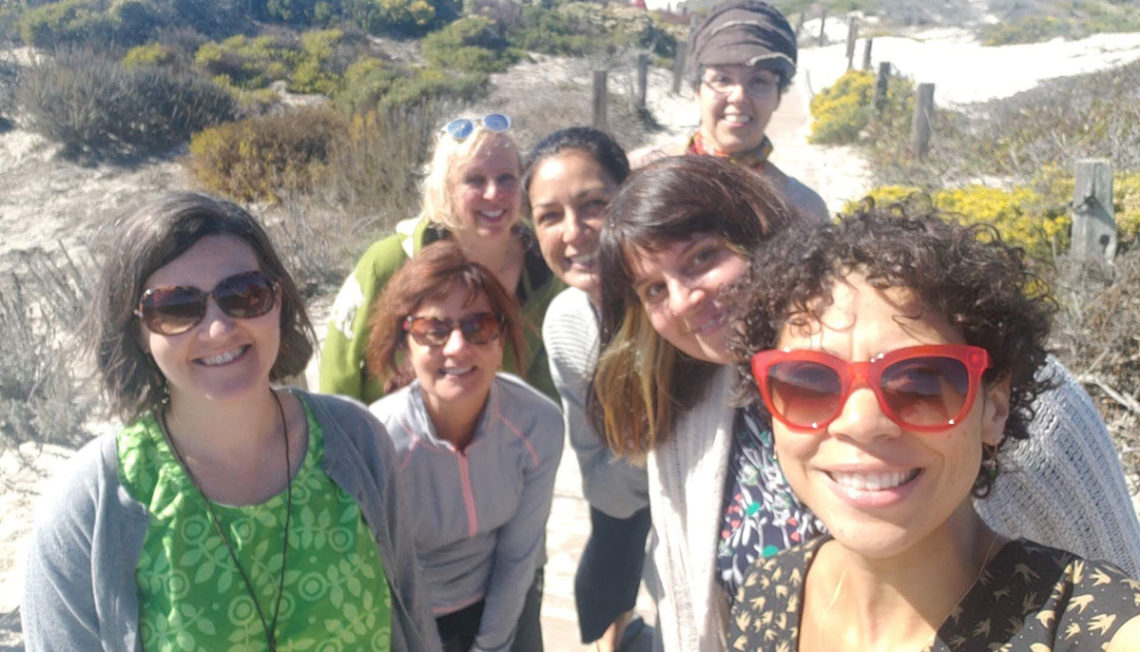 Sewing Boss Weekend Asilomar 2018 Success
What happens when you bring 7 total Sewing Bosses together for a weekend together?
Pure magic, that's what!
I'm still coming down from the high of my three days with 6 other uber talented entrepreneur sewing teachers from all over the country.
We met up for a long weekend retreat at Asilomar on the northern coast of California and for me it was a life changing experience.
Sometimes being an entrepreneur can feel like living alone on an island. I don't really have co-workers and there aren't other sewing studios in my area. It's not often I get to talk shop with people who basically live, work & breathe like I do.
That's why I knew a live get together had to happen, and I can't tell you how grateful I am that it did.
Our awesome Sewing Boss Retreat attendees included:
Yvonne Cervantes Coleman – Sewciety Studio
Yvonne Dill-Cruz – Sewciety Studio
Bella Lofaso – Bella Studio Monterey
Karen Katin – Rhode Island Stitchery
Nyla Dubois – Seamsters Local
Susan Goldie – SewNow Fashion Studio
Megan Avery – M Avery Designs Sewing Studio
We pretty much spent the entire weekend sharing with each other endlessly about what made our businesses unique & successful. The theme of the weekend was Playing Bigger. Our goal was to share our wisdom with the group so we could go back out into the world and make our studios even better to serve our students in even bigger ways.
One major learning point for me was realizing that even though we all have fairly similar businesses (ie: we teach people of all ages how to sew), we all have VERY different ways of doing that. And no way is right or wrong.
We learned the ways that we adapt our businesses to fit with the students and customers who come through our doors.
For instance, we all had varying ages that we feel is appropriate for kids to start sewing in our classes.
I have always been a firm believer that by age 5, kids can start sewing both on a sewing machine and using a needle and thread. We teach our classes to accommodate kids of a younger demographic and utilize safety protocols that work for us and for the kids we serve. We do this for a lot of reasons, but one biggie is that our customers ask for it. In our location, there are more kids in our area who are younger who are interested in learning how to sew. So in some ways I've adapted my business to accommodate this. And it works for us.
While on the other hand Susan, or Sew Now! in Lafayette CA has found the sweet spot of her business in teaching pre-teens and teenagers how to sew and design. The thought of teaching a 5 year old how to sew is not appealing ot her and so she focuses more on her older students. In her curriculum she delves a lot deeper into fashion design and refining older studetns techniques because this is the age group that she's found works well for her studio. She does teach younger students, but for the most part doesn't allow kids to start sewing until they reach 3rd grade.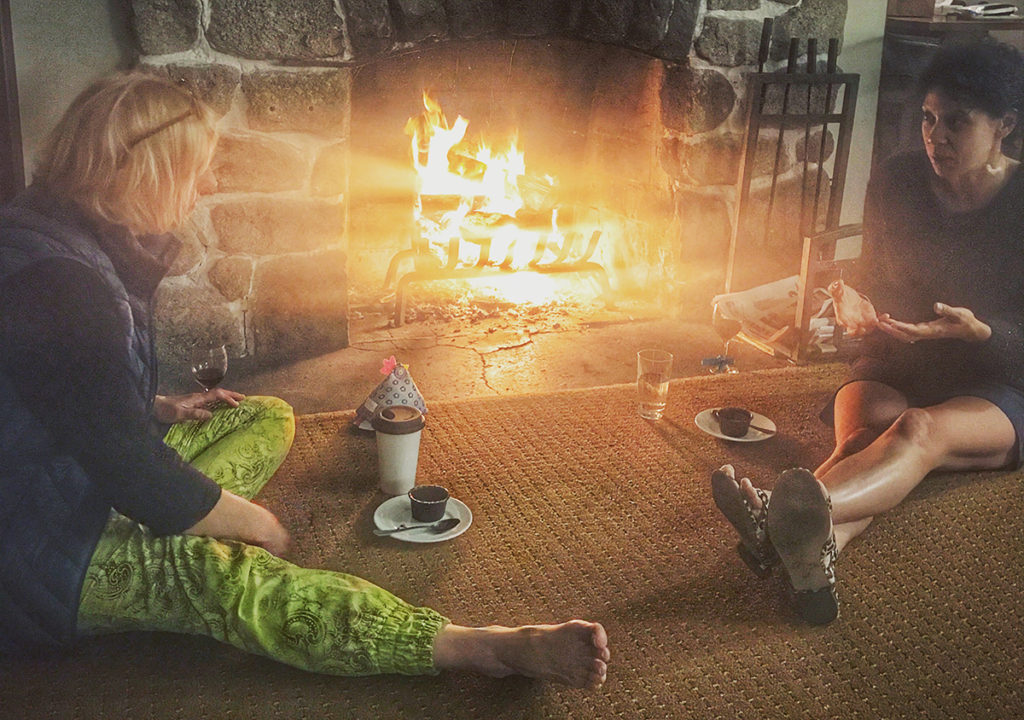 We also had really intense fireside conversations about, of all things, sewing machine features! Ha! There were some times we really nerded out on things that only a sewing teacher would find important. And in my opinion this is why the weekend was such a god send for me.
It's not often I find myself in a room of people who do what I do on a daily basis. Things came out of their mouths that I find myself saying regularly and that was really comforting.
I've said it before and I'll say it again. It is SEW important we all find our tribe.
And the weekend in Asilomar with my tribe was life changing.