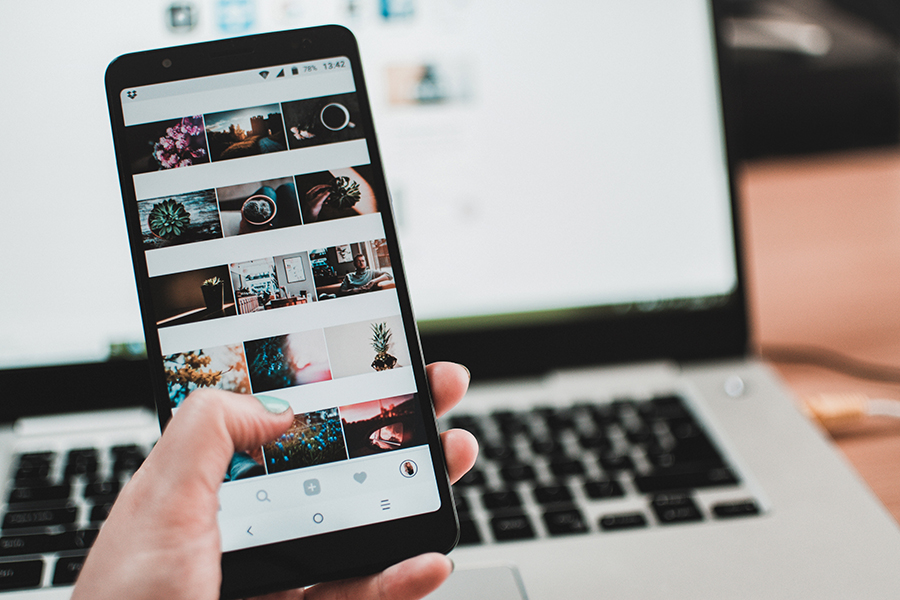 Plan Your January Social Media Now
We're going to be talking about a bunch of different things in this video post, but they all are going to relate to Social Media Content Generation and how you can be better at it 2020.
I'm guessing that we all have a love/hate relationship with social media. We find ourselves scrolling through it when we're bored or maybe when we need some inspiration for new classes and ideas.
But maybe when it comes to our own business social media accounts we struggle with what to post.
That's essentially why I've picked this topic for today's live class.
The struggle is real, but I do hope that this little lesson in Social Media Content Generation will spark new ideas and methods for coming up with ideas for what to post.
Here's specifically what we'll be talking about today:
Identifying and setting your social media goals
The 80/20 rule of social media
Planning your social media content
Using a content calendar tool (I've got a freebie for you!!)
Scheduling your social media content
Using Hashtags without being annoying
Engaging with your social media followers
And I've also created a handy worksheet to help you plan out your social media for January 2020.
So first thing, let's Identify and set your social media goals for the coming year.
Some of the goals that you may want to work on with your social media content can include the following:
Increasing brand awareness - This goal in terms of having your own sewing business might include becoming more well known in your area of expertise, in your geographic location.
Ideally if you can get more people to recognize what you do and spark some interest in your services, you'll have more customers and your business will grow.
A second important goal could be generating more class sign ups.
We sell sewing classes, so I think that getting more people to sign up has to be an important goal of our social media. Getting more people in your seats when you are teaching a sewing class is what we're all striving for, so I feel like this is a very important goal of social media for any sewing studio business.
Another goal of our social media could be to increase community engagement
This one is important because when you get your audience engaged more people start to see your posts. So by asking for feedback, asking questions or somehow getting your followings and fans engaged can be a great goal for your social media content.
How about Growing Your Audience? That seems like a worthy goal of your social media content. The bigger your audience is the more people you'll reach and therefore hopefully the more sales you'll have.
But regarding growing your audience, please keep in mind it's important not to get too caught up in that goal of growing your audience.
I see this all the time. People become obsessed with how many fans and followers they have. I think this happens because it's the metric that is so in your face every time you login to your social media. You see how many followers you have, you see how many other followers other accounts have then you start to compare yourself to others and feel like you don't have enough.
Please stop doing this.
Try not to make your social media goal just about getting bigger, because then we tend to forget about our other really important social media goals.
So yes, growing should be an important goal, but when you are running a business like ours, more followers doesn't necessarily translate to more people in our classes or more sales. Right?
I think one final goal of our social media content could be Increasing traffic to your website. Because the more traffic you get over at your website, hopefully the more sign ups for your classes you will get.
One way to make sure you drive traffic to your website is by including Links in your social media posts.
Unfortunately, not all social media allows you include links in your posts, but be sure to utilize the ones that do.
On facebook, you can create a post that links anywhere on the Internet. This is great for your 20% promotional posts because you can get your followers and fans over to your website and class registration, where you want them!
But with social media like instagram where you cannot include links in the post, be sure to utilize your profile link.
You can either frequently change the profile link to correspond with what it is your promoting at the time.
Or there is a free service called Linktree that allows you to create a link to a free page with multiple links that your customers can click over to easily.
On my studio instagram @maverydesigns, I have a few different links so people can easily navigate to anything I'm promoting whether it's summer camp, kids classes, adult sewing classes, or anything else important going on at the time.
When determining your social media content strategy it's important to determine which goals are most important to you and how with your content support these goals.
Next I would like to talk about the 80/20 rule when it comes to social media content generation.
The 80/20 rule when it comes to social media marketing states that 80 percent of your social media posts should educate and entertain your followers and fans. While only 20 percent of your posts should directly promote your business.
In years past, this was deemed the cardinal rule of marketing when it comes to social media marketing.
The experts in social media are finding that lately this no longer applies to everyone because we all have different goals when it comes to social media, as we've already talked about.
But I think this rule is still a good one in terms of businesses like ours. Ultimately our most important goal of our marketing is to get more people to sign up for our sewing classes. So instead of clobbering people over the head with our marketing messages and posts that directly try to get people to sign up. I find it very important to stick to to this 80/20 rule so people don't get tired of us and unfollow.
We teach sewing. Why not use our social media platforms as an extension of our classes and knowledge we pass along in the sewing studio.
Moving right along, next we are going to talk about Planning your social content media content ahead of time.
A couple of weeks ago, I had a class devoted entirely to planning out your 2020 sewing class calendar. And I think another very important reason that you want to plan out your class schedule in advance is this class schedule should go hand in hand with your social media calendar.
Your social media calendar should be planned out ahead of time and be loosely based on what is going on at your studio.
Content Calendar Tool
Schedule your Posts. By scheduling posts ahead of time, you can limit the time you actually spend on social media. Facebook allows you to schedule your posts for free right from their interface or through their Facebook Page Manager app.
Or you can use services like Later, Hootsuite or Buffer to schedule all your social media in one handy place. I like to get my posts for an entire week planned ahead of time so I don't have to think about it as much while it's happening. It's just posting itself and I'm checking in once and awhile to engage.
Hashtags: And last but not least, I'm going to assume that everyone knows what I mean when I say hashtags.
In case you don't, they're common words or phrases that you can include in your social media posts so that people who don't already follow you can find what you're posting.
The point is to include catch phrases that might be helpful to people trying to find you. With sewing studio businesses like ours, including hashtags for things that relate to the area around where you teach would probably be helpful.
The Hashtag #sewingclasses is wonderful, but if you think about your goal of social media (getting more people to sign up) a generic hashtag like "sewingclasses" will be seen by people all over the world.
Maybe you can try to use more specific hashtags that are going to be seen by people who are local to your area. If you teach kids sewing classes, maybe a hashtag that includes the town where you teach and the word kids. I use the hashtag #hobokenkids or #jerseycitykids quite a bit in my studio social media posts.
But keep in mind, nobody likes to see social media posts with a huge bank of hashtags right after every single post.
When used correctly, you can really grow your following using hashtags.
Keep these rules in mind when it comes to hashtags:
· Don't use too many. Plain & simple, it's annoying & just looks awful.
· Create some space after your post before adding them (this can be done in your notes on your phone and then cutting and pasting them into social media) or put your hashtags in your first comment.
· Save time by creating a hashtag cheat sheet, which is basically a file or note on your phone with different categories of hashtags you like to use. That way depending on what photo you're posting, you can cut and paste the related hashtags into your post.
· Try Creating a community hashtag. This is like your signature hashtag for your business or program. I use the hashtag #hobokensews quite a bit when I post photos.
This way when people look at the hashtag, they find a whole collection of great photos of people in Hoboken sewing. And in turn, I encourage our students to use this same our #hobokensews hashtag when posting their own sewing photos on social media.
And lastly, don't forget to engage with your followers - As a general rule, with most social media, in order to get your social media posts seen by more eyes you need engagement.
The more engagement (comments, likes, etc.) a post has, the more people will see it.
This means if people comment, it's important to comment back.
It's obviously just good business practice to do this because maybe it's someone inquiring about your services. But also, it adds to the engagement that post has. This makes the post it live longer in social media land and therefore it will be seen by more eyes.
While we don't want to spend all our time checking & responding to our social media feeds (no one has time for that), it is important to check regularly to see who is engaging with you and take the time to engage back!