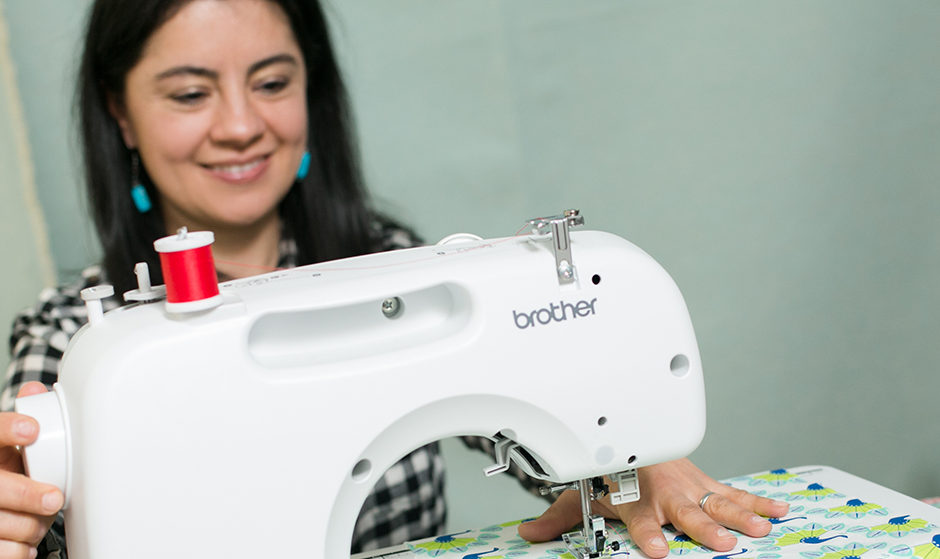 Not sure you are ready to teach a sewing class? Try this to get over your fear!
We've all been there.
We know we're ready to teach our first sewing class. We really, really want to teach our first sewing class. But there's just some reason we just can't get over that last scary hurdle to actually schedule that first class. Because then it will be real and real is sometimes really scary!
It's so relatable! BUT – Here's what I did to overcome this fear and here's what I've suggested to countless people in this same spot to get over that fear and just teach their first class.
Make your first class free!
Make your first class invite only!
This way you get a small group of people together who  already love you and support you. When these people are your students for the trial class,  this will bring your nerves WAY down. I'll bet you 5 bucks you know at least 20 people who'd jump at the opportunity to take a free sewing class from you.
Do you know what's going to happen when these supportive people finish your amazing first sewing class? Yep – they're going to turn around and tell everyone they know how fantastic you and your classes are!
First Sewing Class Checklist:
Keep it small! Just because you know 20 people who want to learn how to sew, does't mean you should teach them all in the first class. 20 is way too many, especially if this is your first time teaching. I'd say keep it around 4-6 students.
Take a ton of photos. If you can, ask someone to come and take photos of the class while you're teaching so you don't even have to think about it. This first experience of you teaching a sewing class is GOLD!  Make sure you document the entire thing and then use the photos in all your future promotion of classes to come!
Allow your students to complete something! Doesn't matter what, but by giving your students the satisfaction of completing a project they see pretty quickly why sewing is so fantastic!
You don't need a studio to teach a sewing class. If you don't already have your very studio to teach sewing classes, that is totally OKAY! There are tons of places to hold sewing classes including schools, public libraries, church basements, home sewing studios, sewing shops, coffee shops, etc. Get creative and find an adorable place to hold your first class!
Not sure what to teach? Don't worry, we've got your covered!
The Hipstitch Academy Sewing Machine Basics is a 2 Hour Learn to Sew class teaching the basics of how to thread & operate a basic sewing machine. This sewing class effectively teaches adult students ages 16 & up how to sew using our fun, informative & proven curriculum.
We've been teaching this class at our studio 3-4 times per month for the last 10 years. And once people take this class, they're often ready for more sewing classes like our Beginner Sewing Boot Camp.
So what are you waiting for! Get out there and teach your first sewing class!