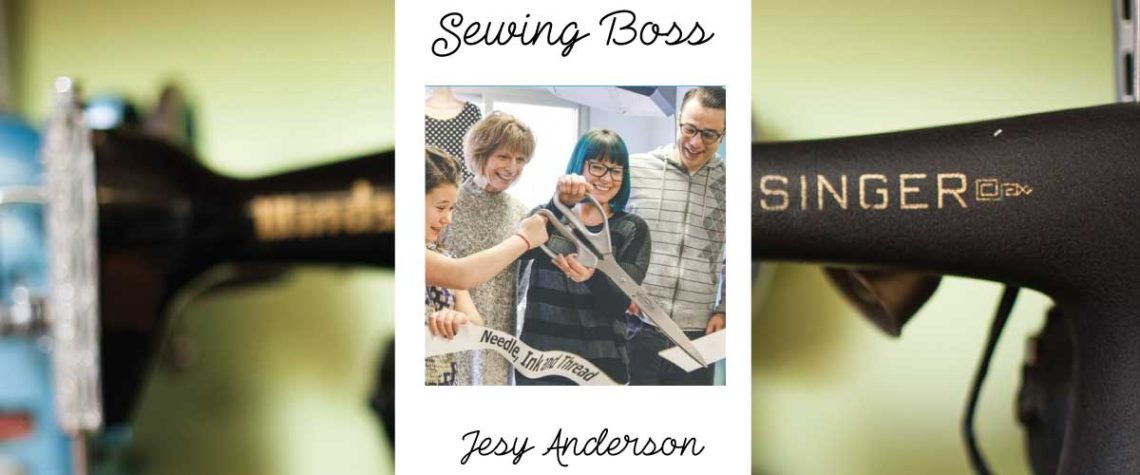 Interview with Jesy Anderson
---
This morning I drank a lot of coffee and chatted with my friend & sewing boss Jesy Anderson about her experience having her own sewing business. She's the proud owner of Needle, Ink & Thread  a sewing (and a little bit crafting) studio in Beavercreek, OH.
We talked about how she learned to sew when she was an adult, how she failed home ec in junior high for not backstitching (a woman after my own heart!), how having your own sewing business means being able to create a schedule that works for YOU, about her upcoming trip to Quilt Market in St. Louis and so many other things! I absolutely loved starting my day shooting the breeze about all things entrepreneurial with Jesy! I hope you do too!
Check out our interview below:

We've got more sewing boss interviews here.