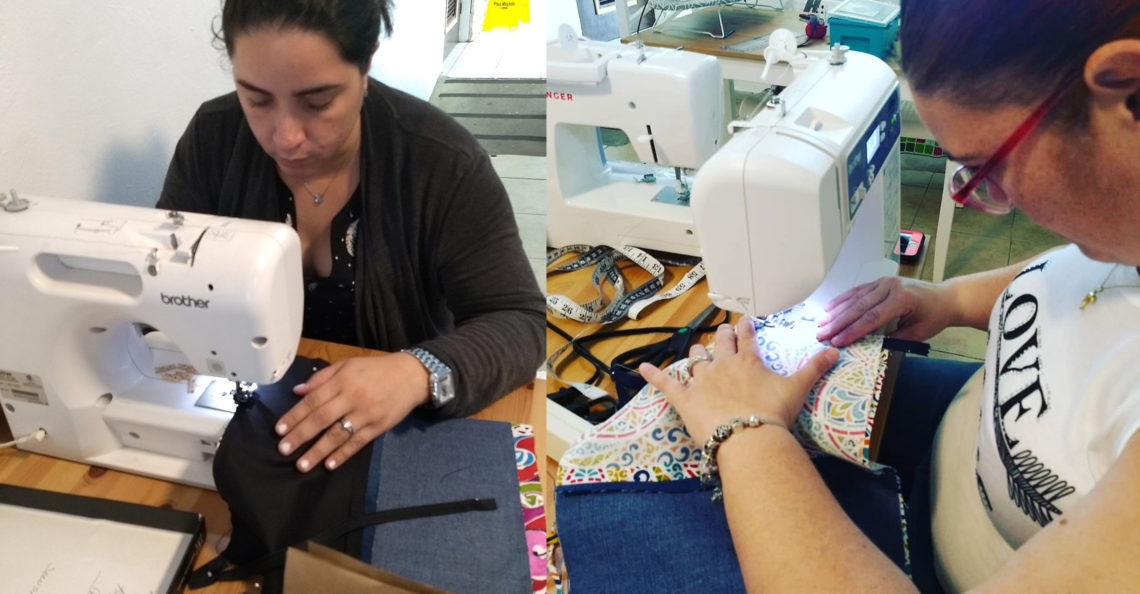 Recently I got this email from Viviana who is the owner of Costura Elemental in Puerto Rico. It made me beyond happy to get the message and all the photos to go along with it!
My main focus with Hipstitch Academy is just this! Getting out there and teaching your first sewing class.


Viviana did it, it went amazing and she's ready for more!
---
Hi! Just a little thank you note for the fold over clutch bag class. It was awesome today. A little of how I did it. (I wrote spanish instructions for my students). Amazing results. This is our second class, first I teached them how to use the machine and did a little string bag project.
Nothing makes me happier than seeing the tools that I give away for free here at Hipstitch Academy being used to teach actual sewing classes! In Viviana's case she used our Fold Over Clutch project curriculum to teach her second sewing class. As you can see from all the smiles below, the class went well and she cannot wait to teach another one.
With permission, Viviana translated the instructions from the tutorial so her students could follow along. What resulted was a super fun night out for all her students. And they all went home with the adorable clutch purse they made themselves with Viviana's instruction.
The clutch purse pattern and tutorial used was something we gave away awhile ago, but in case you're interested in doing something similar to this we've added it back to the curriculum page here.
And in case you need the tutorial in spanish, here it is care of Viviana.