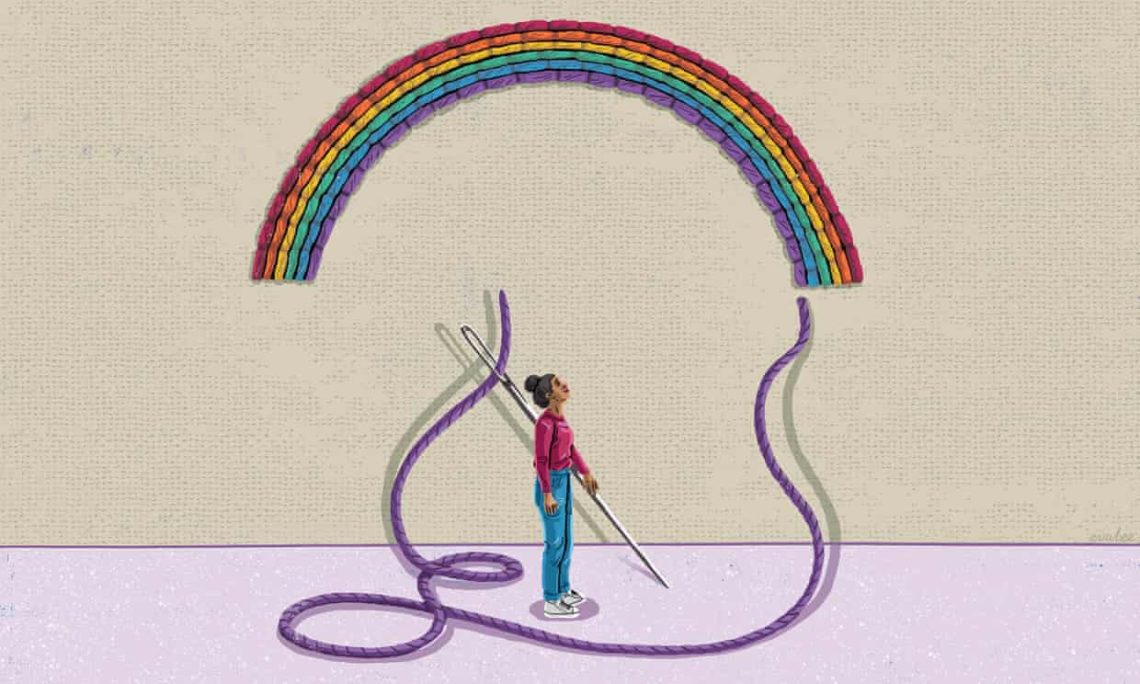 The Calming Effects of Sewing
Maybe you've seen the article going around the blogosphere lately about the calming effects of sewing that can help people express and heal themselves.
This is something we've known in our core for a long time. And I'm guessing it's something you've known about too! But reading it in the Guardian article somehow reaffirmed this belief and maybe in a way, made it more real. It's almost as if now there's proof that sewing can have profound effects on your life.
I loved reading how "Ruth First, the anti-apartheid campaigner who, faced with long-term imprisonment in solitary confinement, took up needlework to take control of her time. On the back of her lapel she stitched seven black lines to mark her days, but then would unpick one or two as if to gain time, or go forward at her own pace by sewing down the days that lay ahead. Hers was an act of both rebellion and self-preservation."
And how "Today, in prisons throughout Britain, the organisation Fine Cell Work involves hundreds of men in embroidering items to sell online or make to commission. Paid for what they create, these men also stitch alone in their cells, finding respite from the clang and boom of prison life in the small oasis of peace afforded them by the rhythmic, repetitive act of sewing. Their needlework brings them sensory salve in the silken slip of thread and the soft crumble of cloth, a tactile antidote to the harsh and hard environment that surrounds them."
She also mentions that "After the First World War, doctors experimented with getting shell-shocked soldiers to embroider as a way of healing mental scars and it proved a surprisingly effective way of steadying their hands and settling their minds. The Disabled Soldiers' Embroidery Industry was established offering war-torn ex-servicemen, isolated in their homes or in makeshift hospitals, the opportunity to earn some much-needed income and rebuild their self-esteem. From the unlikely marriage of men of war and fine needlework, occupational therapy was born and has remained a mainstay of medical practice ever since."
You can read this great article for yourself here.
Just think about all the adults and children you can help by teaching them how to sew. You'll not only be teaching them a worthwhile skill, you're improving their overall well being.