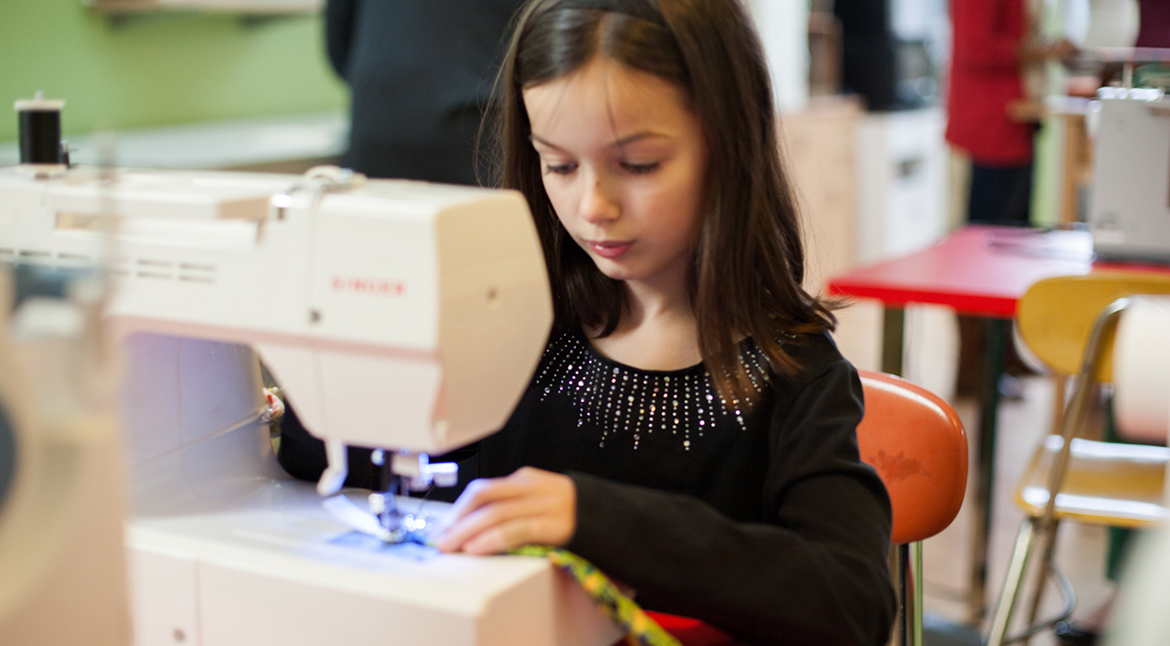 Sewing Summer Camp Time is Our Favorite Time
It's hard to believe that another summer of camp is just around the corner. The school year has just about ended in our neck of the woods and we're putting on the finishing touches of our jam-packed summer camp season here at the Hoboken studio. Today I want to share with you one of the most important things about what has worked and what hasn't in our 9 years of sewing summer camp.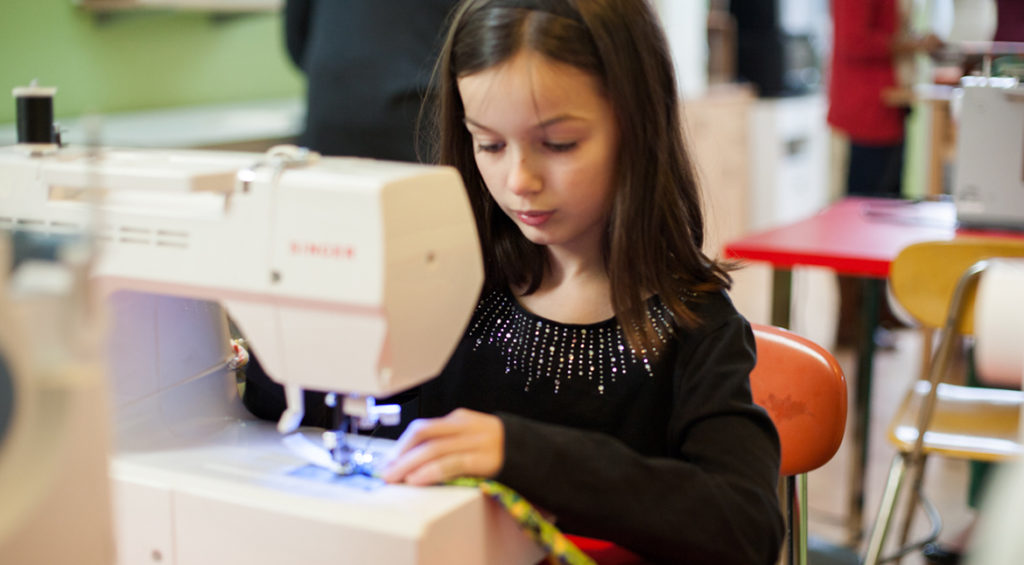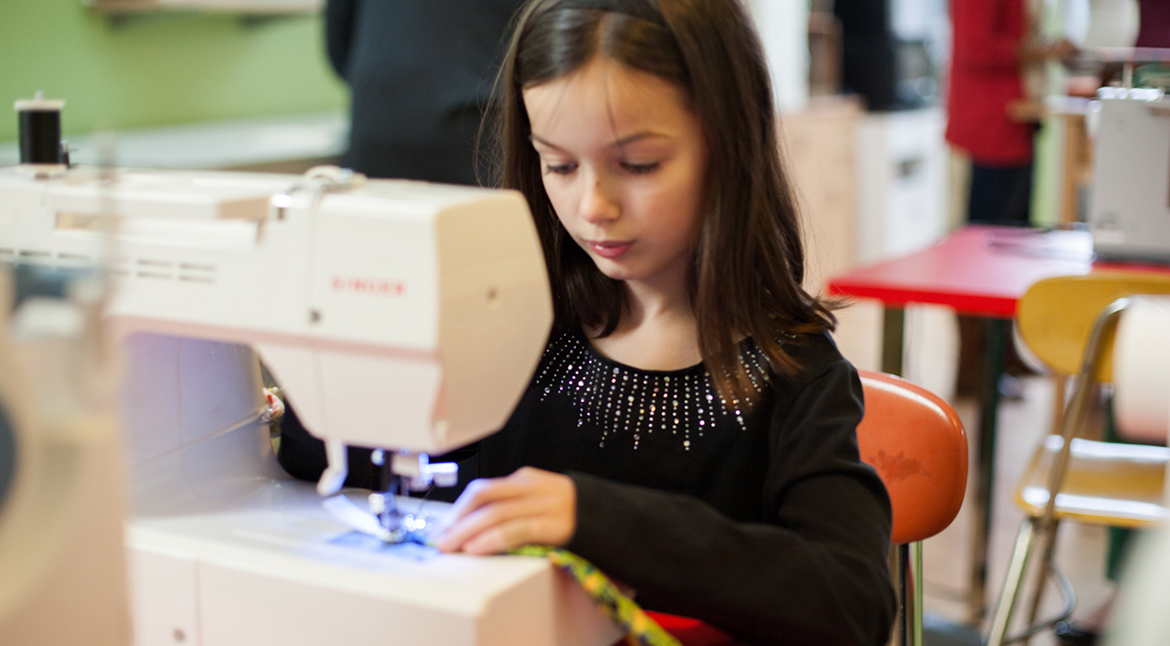 We have 11 sewing camp themes with 5 new projects in each theme (one for each day of camp)! Some of the new themes we're really excited about include "A Day at the Spa" where each day we'll sew something we can use to pamper ourselves & "Sewing Tech Stuff" which will be about sewing things that can help us in our technologically driven world. Who even knew you could make things that fall into these categories! Ha! Yes, you can. We're going to show these kids how! Having themes each way for camp is our way of categorizing the projects. Kids like to try different themes from year to year, and for us it's a fun challenge to come up with new projects that fall within our given themes.
Here in Hoboken, the sewing camp season starts extra early this year. Our first day of camp is on Monday June 20th! Hard to fathom that is just a few days away! This summer we'll have 16 new kids each week eager to learn how to sew. In our camp program we get to spend at least 3 hours a day together, each day of the entire week! This is REALLy different from the classes we teach during the school year. During the school year our classes are weekly and 1 hour at a time. This usually means most of the projects we work on will take 3-4 classes/weeks to complete.
I recall when we first starting doing our summer camps, we only had 1/2 day programs. You sign up for the morning OR you sign up for the afternoon. I just kinda figured 3 hours of sewing was all a child could really do in a day. But working parents needed more than this! They wanted to be able to drop their kids off in the morning on their way to work and pick them up on their way home. Makes total sense. So as with most decisions/improvements we have made in our business over the years, we listened to our customer. That next summer we created a full day program where kids could stay for both the morning & afternoon session, and bring a lunch to be eaten in the middle of the day. Whew – SIX Hours of sewing a day! I know. It seems like a lot of sewing, right? I was a little nervous.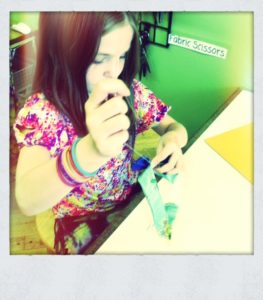 When planning for that summer I spent a lot of time trying to figure out other things the kids could do besides sew. I had this feeling that 6 hours would be just too much for the full day students. But what else could we do?
I got creative and I had movement activities planned. I had other crafts planned. I had tons of games planned. But wouldn't you know it? The kids signed up for the full day just wanted to do more sewing. Seriously. They were addicts. They couldn't get enough. We had to pull them off the sewing machines at lunch time.
And I'm not talking about some of the kids wanted to do more sewing and some wanted to do other things. It was across the board that each kid was like: When can we do more sewing? When can we make another project? Can we sew at lunch? I was just blown away! I knew that kids love sewing, that was becoming increasingly more clear as we taught more kids classes at our studio. But the way they just didn't get bored with it. I guess I have to say I was a little surprised.
So since then, we've planned our classes in the summer, at least for the younger kids classes, with one project in the morning and one project in the afternoon. If we finish, great. If don't, no biggie, we can spend some time the next day to finish up. We find this formula works pretty well!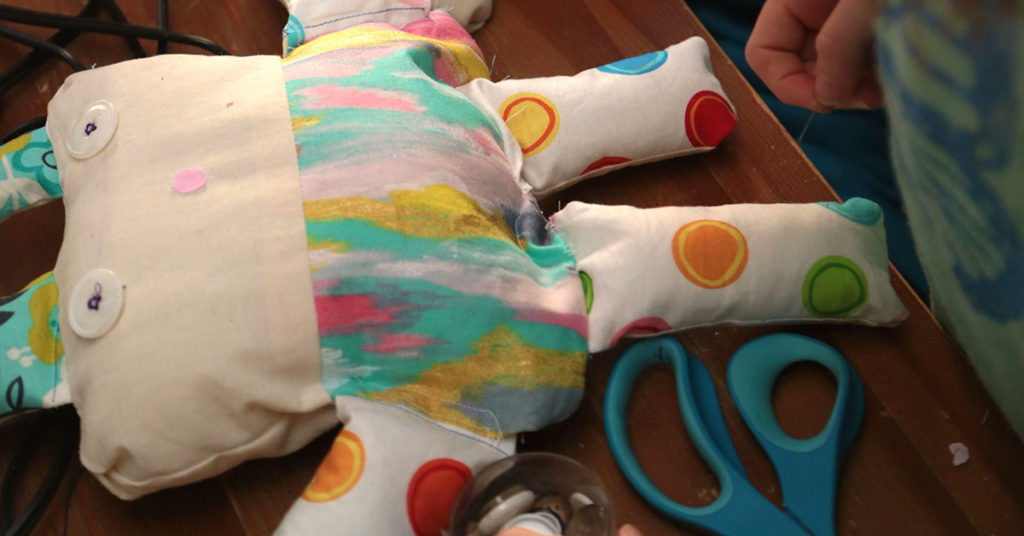 BUT – This can sometimes be a bit of a catch 22 when teaching a kids sewing class. Heck – this is even difficult teaching a class of adults. In a sewing class that meets for a few hours at a time there almost seems like there is this prize at the end of a sewing class. The prize of finishing. The prize of getting your thing completed and ready to take home with you. We find unfortunately sometimes students are racing to get to this prize. It's unfortunate that you can get so caught up in the frenzy of finishing up your project, you forget about all the wonderful things that can be learned by going through the process of creating. We try really hard to make our classes not only about finishing the project, but enjoying and learning from the process along the way.
Sometimes this is easier said than done.
But all in all, having our students for longer periods of time in the summer is truly why we LOVE camp SEW much! They pretty much learn the ropes of using the sewing machine in the first hour or so at the studio on Monday morning. THEN we have them in our class for the next week. The possibilities of what they can learn are then just endless!
We say – Bring on the summer!!!