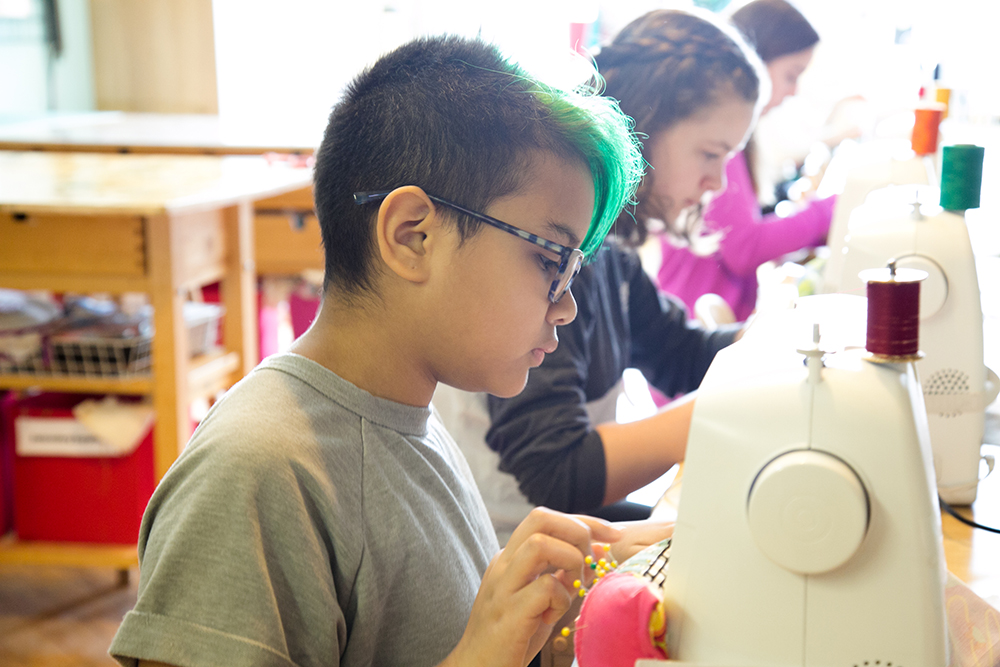 Best Memories from Sewing Summer Camp
Well we did it! We made it through another season of sewing summer camp. Anyone as exhausted as I am?
Since most schools start up in the eastern US next week and schools have been in session in most other parts of the us since August, I think it's safe to say the sewing summer camp season is just about wrapped up.
Wow what a fun summer it has been!
At my last check, we had 212 kids come through our program here in Hoboken, NJ. How many did you have?
Doesn't it must make you smile to think about all the kids you taught to sew this summer?
In a past email I asked you all to share some fun memories of sewing summer camp and here's what you all said:
---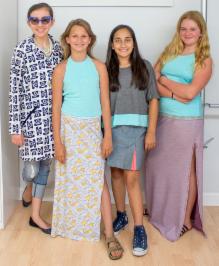 One of my favorite moments from this year's Sewnow! summer camp was on a Monday morning. I came into the studio well after check-in and was happy to welcome back a small posse of returning 11/12 year olds who have been sewing with us in summer for a few years now.
"How are you girls doing this summer?" I asked.
The reply was a huge smile and in unison they exclaimed "We are now independent women who can walk to Safeway on our own!!"  
I loved that because even though it has not anything to do with sewing and what we are focussed on teaching here, it reminded me of the bigger picture – these girls are growing up with us and reaching independence milestones with us. Safeway is our grocery store just a few blocks and several large street crossings away from Sewnow! but for a 12 year old who has now been given the permission and freedom from her parents to make the journey on their own is super meaningful and exciting in their lives.
I'm so proud to be part of their journey!
Susan Goldie – Sewnow! in Lafayette, CA
---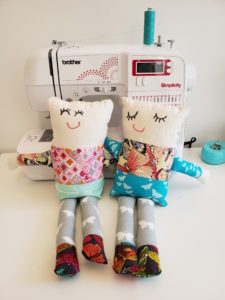 This!  Jr. Entrepreneur camp! There was something about the group making sewing projects like a factory was really awesome! Totally synergistic. When one was falling behind someone else just swooped in and helped. It was so cool.
They had the most fun out of any camp FOR SURE. And yet all the kids are raving about all the other weeks … So my jr entrepreneurs must have had LOTS of fun.
The kids in the Entrepreneur Jr. Camp sold out of all their product in 3 hours and made $300 for the animal shelter! Also all my favorite and longest term students attended that week. That was nice. Felt like home.
Other highlights unicorn camp is the cutest thing EVER!  And sailing theme was pretty awesome with the sail loft tour. 
---
And for me, by far my most memorable moments from summer camp 2018 came the week that I taught sewing at the summer camp I attended as a kid and worked at as a teenager.
You can read all about my experience at 4-H Camp Overloook this summer
here
.