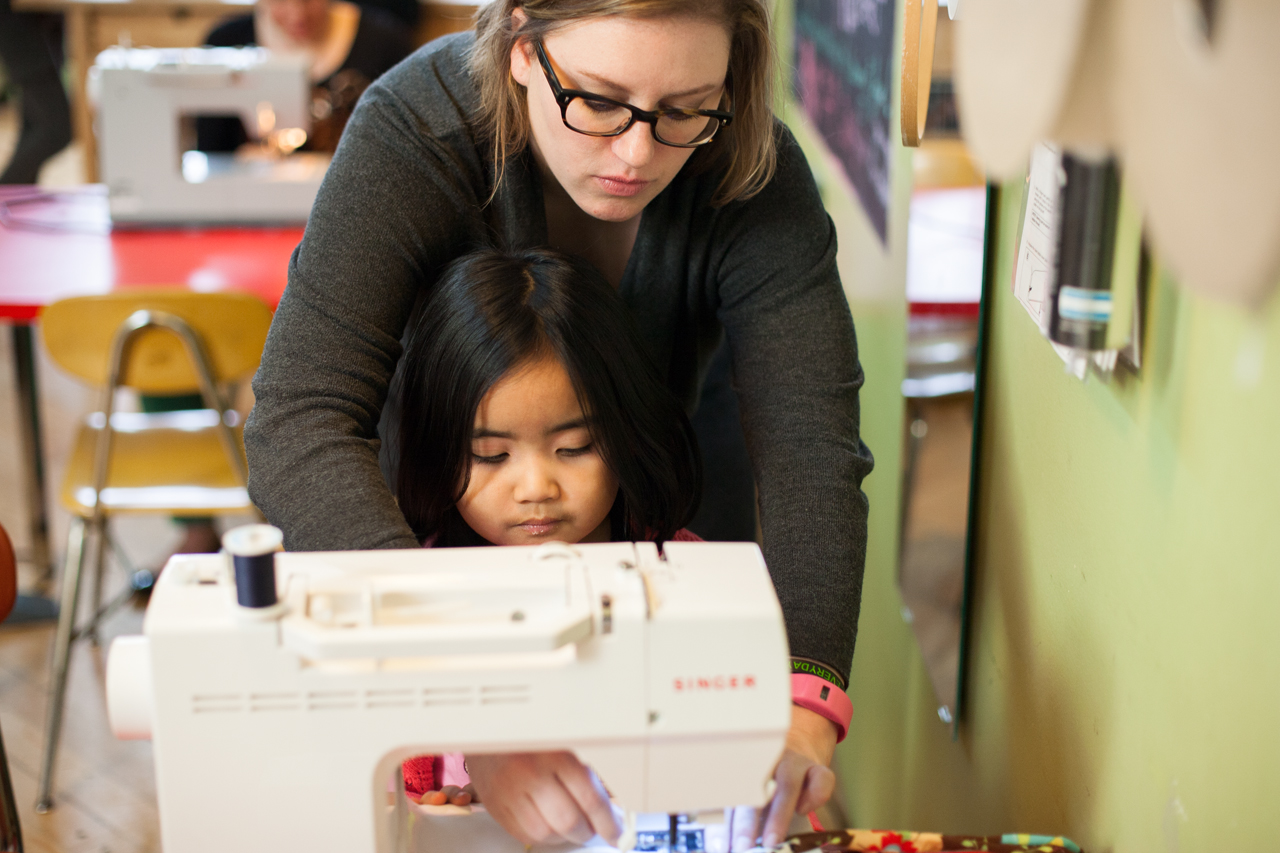 Hiring Great Sewing Instructors – What's the Secret Sauce?
Often I tell people how finding great people to teach sewing is probably the hardest thing about running my sewing studio business.
Good people are hard to find! Especially when you're most likely only hiring them part time!
Do you want a free customizable Help Wanted Ad you can use to find great people for your sewing business? If so, keep reading!
When you're looking to hire great people for your team, the person you're hiring will have to have some pretty specific qualifications:
They need to know how to sew pretty well.
They need to be organized.
They should be cheerful and great with people.
And most important, they should be good at teaching!
You've got some specific needs! And you've probably got some to add to this list!
But what's the trick to finding these special people who'd fit in with your team?
First and foremost –  I find it's helpful to write a really thorough help wanted ad! And I've got one that I'm going to share with you!
Your help wanted ad should be detailed about what you are looking for in order to weed out the people who aren't going to fit right out of the gate!
Your ad should entice people to WANT to work for your company!
AND your ad should show applicants how serious you are about finding good people.
Sign up below and we'll get you the ad, ASAP!
[convertkit form=4927326]