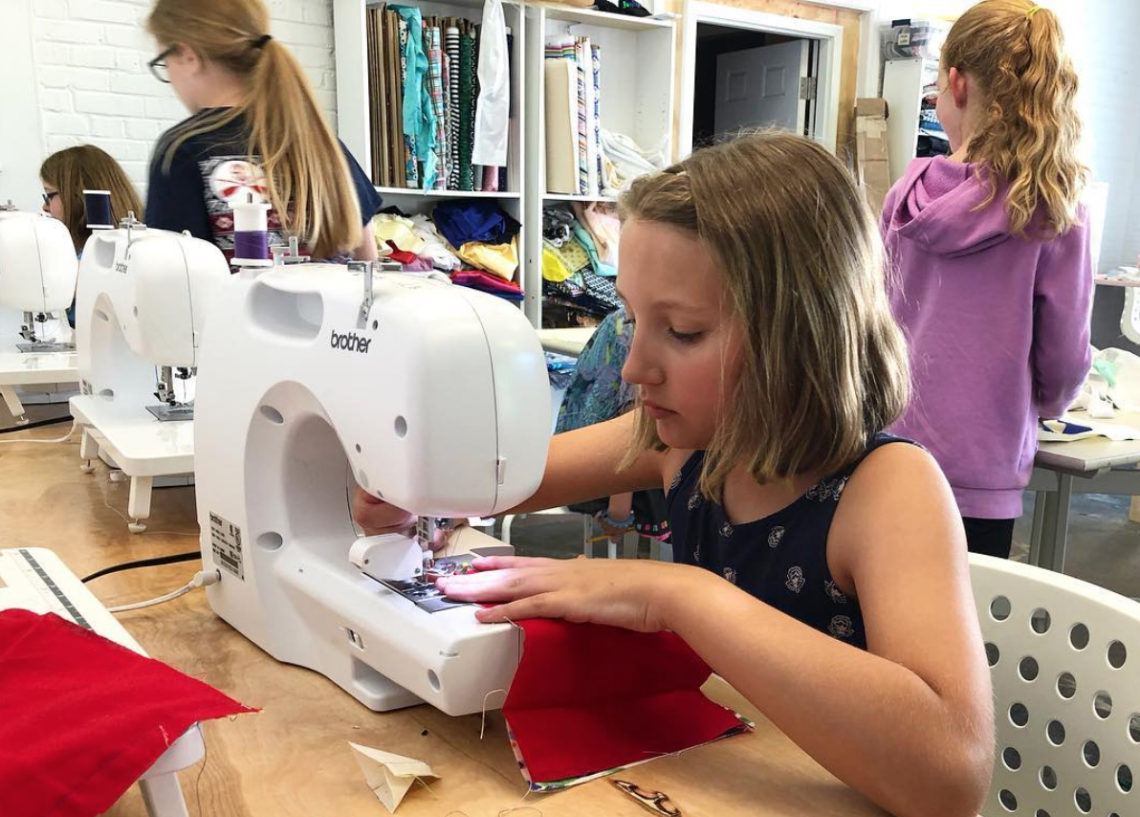 ---
I was interviewing Emily McKenna from You're Maker Studio in Thomasville, GA because she's a totally sewing boss!
During the interview she showed me around her amazing, giant space in downtown Thomasville.
Once I saw, I knew I had to share it with you! It was so much fun to see where she teaches her class.
She has a pretty unique set up because she sublets her space to other artists, makers and teachers, so there is A LOT going on in her neck of the woods.
I think it has to be one of the most creative spaces I've seen in a really long time.
I hope you find it as inspiring as I did.
Wanna check out her Sewing Boss Interview? Check it out here. 
---
Emily McKenna Biography:
Emily McKenna Owns the a business called You're Maker and teaches Sewing, Jewelry Making and general crafts in Thomasville, GA.
Emily comes from a family of creators and makers and she has been making for as long as she can remember.
Emily got her first sewing machine when she was very young – young enough that making scrunchies for her friends was awesome. (I can totally relate to that!)  
After scrunchies she started making jewelry, picture frames, pillows, curtains, clothes and lots of other things!
Emily has always been a math and science inclined person.  Even though she has created her whole life there was always a small voice that told her that her affinity for math meant she was never going to be a real artist and that her creativity would never produce anything polished or impressive.
So she mostly made for herself.  It wasn't until college when she was taking some math classes that she realized how much math requires creative thinking.
It was at this point she got back into sewing and realized that sewing is impossible without math.