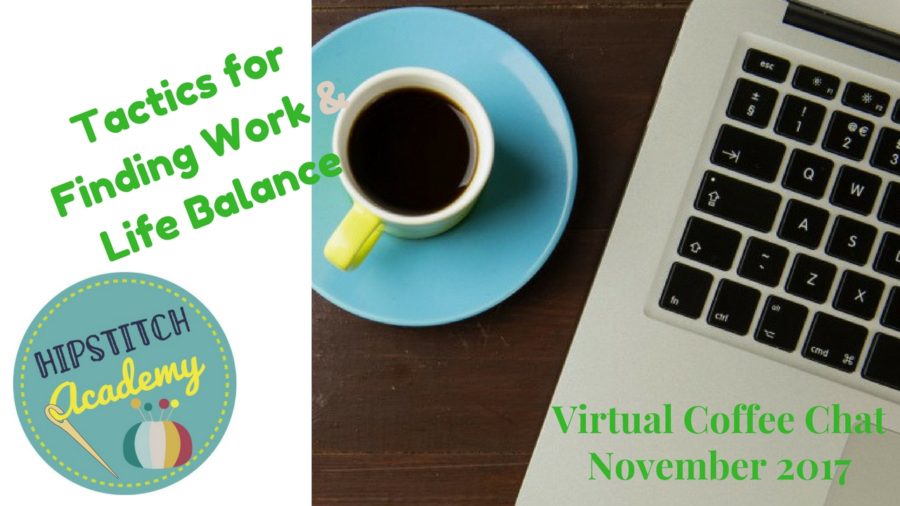 Virtual Coffee Date | November 2017 Video | Finding Work & Life Balance Discussion
Back in November, we had a really great discussion about work & life balance.
I think the consensus was that nobody really knows if this exists, but we had a great chat even so!
In our monthly Virtual Coffee Chat we talked about some really important topics that affect our work/life balance including:
What work/life balance might look like
Different things that prevent us from having any sort of balance in our work and life
How our work/life balance affects our relationships with the ones we love.
Where our studio is located and how this affects our balance.
Do you leave your studio when there is class going on but you're not the one teaching it?
How being creative and being entrepreneurs can cause us to want to try EVERYTHING. How do we know what to try and what to leave alone (so we're not working ALL THE TIME!)
Anyway – you get the idea. It was a really helpful discussion for me and I hope it will be for you, as well.
Please let us know if you have tips for balance in your life. We'd love to hear about them in the comments section!
Here's the video of the chat: