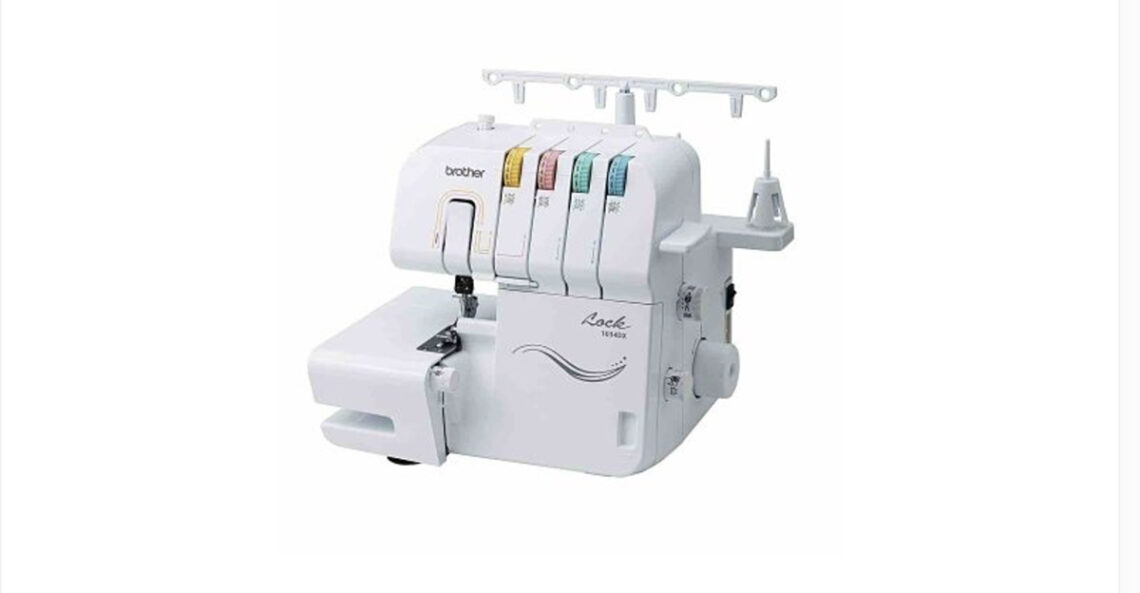 Third Time is the Charm Buying a Serger
I've been sewing my whole adult life and have never been able to get into using a serger... until now.
Recently, I decided I needed to bite the bullet and get a serger. I have been sewing a lot of knits and I knew that if I got the right machine, sewing with stretch would be so much easier on an overlock machine.
So off went my text message to my good friend Susan Goldie, who runs a similar sewing studio business called Sew NOW! in Lafayette California.
Sewing Boss Susan Goldie
BTW - If you've not watched my Sewing Boss Interview with Susan Goldie, you need to. She's a total boss and it was literally the first SB interview I did over her on the blog.
I wanted to know which sergers she used in her studio and she got right back to me to let me know she uses the Brother model 1034dx.
As I was typing the model into the search engine, you can bet that my fingers were crossed this machine wasn't going to break the bank.
How delighted was I to see that the machine retails for about $250 on Amazon.
Could this really be the machine she is talking about?
I've owned 2 other sergers in my lifetime and each machine I've wanted to throw out the window every time I tried to use either one.
Neither of the sergers that I owned were expensive machines and I just figured that's why they were so terrible. From then on when students asked be about sergers and whether they should get one, I didn't have a lot of positive things to say about them. But I did let them know don't just buy an inexpensive one or you'll hate it.
But boy was I wrong.
I immediately ordered the Brother Serger 1034dx and while I didn't have super high hopes for it, I was blown away when I got it 2 days later.
First thing that was different was that the machine came threaded correctly. They gave you these cute little spools of thread that match the threading instruction colors on the machine.
Obviously these are not the spools of thread you're gong to keep on the sewing machine, but the fact that you could tie *your* new thread to the threads that were on there is a complete game changer in my opinion.
If you've ever tried to thread a serger from scratch (ie no thread whatsoever in the machine) you'll know what I'm talking about. It's not the easiest thing to do for the newbies. But since this one came threaded properly, you just tied the new end of the thread spool to the old one, loosened up the tension, put the thread through and voila, you're re-threaded with your new spools.
And now we'll literally never ever take the spools off unless were tying a new one on. So simple and so genius.
Everything I've sewn so far has worked and looked great. I finally see what all the fuss is about with sergers. Just never change the thread! Ha! I've got light color thread on there now (a mix of whites and light blues) because it's what I have.
And I'll be honest - I'm thinking of just buying another one for the studio and having it be for the dark colored thread. Maybe I'm just being superstitious, but I don't want to have to change the thread that often, because from my experience, that is where all the trouble comes from.
---