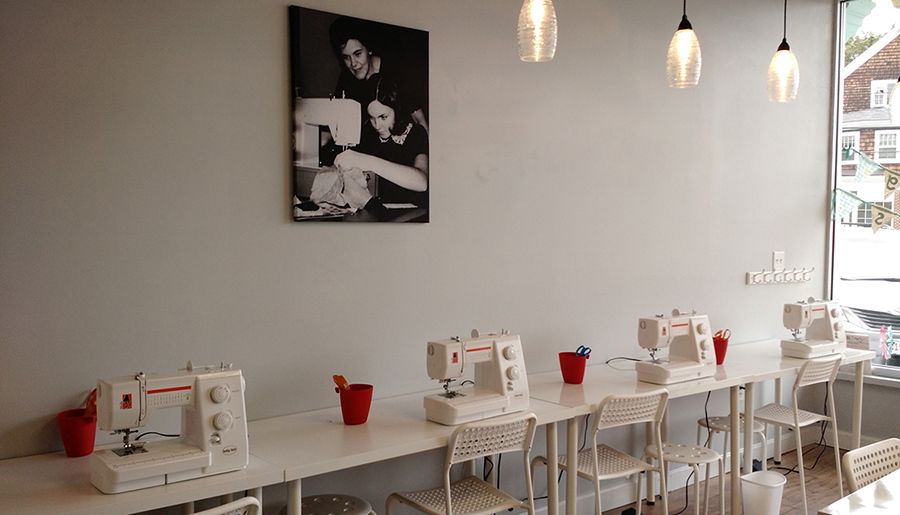 We LOVE to get to see in the insides of other peoples sewing studios. Don't you?
And on our last Sewing Boss Interview with Caitlin Muro, she gave us a little sneak peak into her sewing studio The Makery in Scituate MA.
And yes, it's adorable!
And yes, of course she said it was a mess but in actuality it looked immaculate to me!
Take a look for yourself and let me know what you think!
And don't forget to watch her Sewing Boss Interview over here!