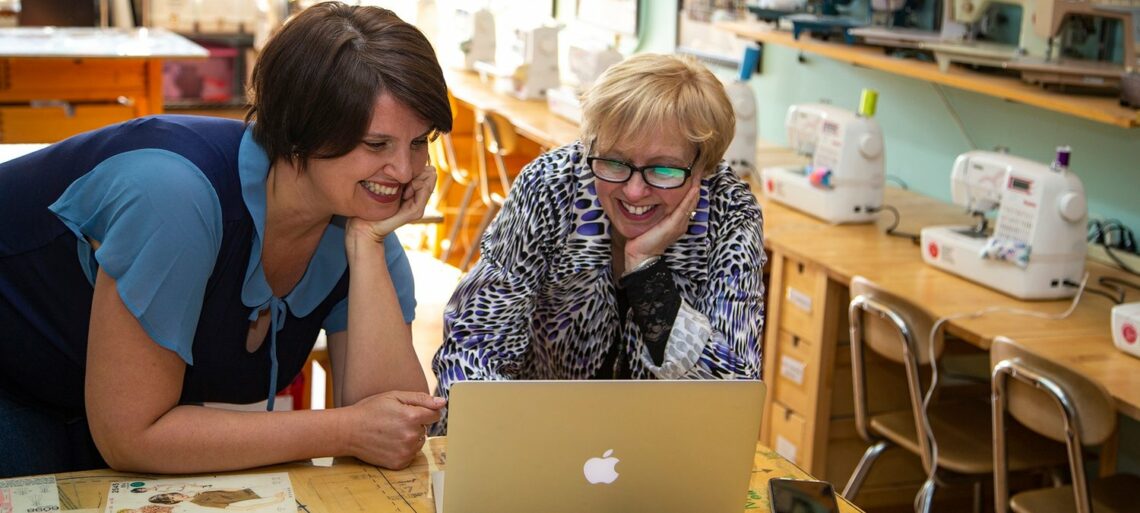 Sewing Boss Conference 2019
Whether your sewing studio is brand new or you have years of experience running your sewing studio, Sewing Boss Conference 2019 is going to give you powerful new strategies and tools to make you more money in your sewing school in the year ahead.
If you want to earn a good living from your sewing business and put systems into place that allow you to experience more day-to-day joy in running your studio, the ability to plan for profit, growth, and personal fulfillment, don't wait to register for Sewing Boss Conference 2019.
For the first time ever, seasoned sewing bosses Megan Avery of M Avery Designs Sewing Studio and Hipstitch Academy in Hoboken, NJ, and Susan Goldie of sewnow! fashion studio and FashionKitpatterns in California, are joining West coast and East coast expertise to deliver a powerful weekend that will transform the way you approach your sewing business.

Imagine devoting a few days away from the daily to-dos, and putting out fires, to focus on learning the pillars of business planning and goal setting, creating and valuing your brand, and getting exposure to new skills, proven business strategies, and innovative curriculum that translates into more $$$ in your bank account.
Become an intrinsic part of our community of successful sewing bosses who engage in peer to peer networking, open sharing of successes and challenges, and got-your-back support, when business gets challenging.
Connect with kindred spirits who own sewing businesses that are unique in their concept but share the exact same growing pains, day-to-day challenges, and small business needs.
Just like you, we started our businesses to make creativity available in our communities, and just like you, we believe what we are offering in our studios is of critical importance to the future of creativity, education, and communities.Join us in new York this fall and learn the essential pillars for success so that just like us you can master your sewing studio business and connect with sewing bosses everywhere.