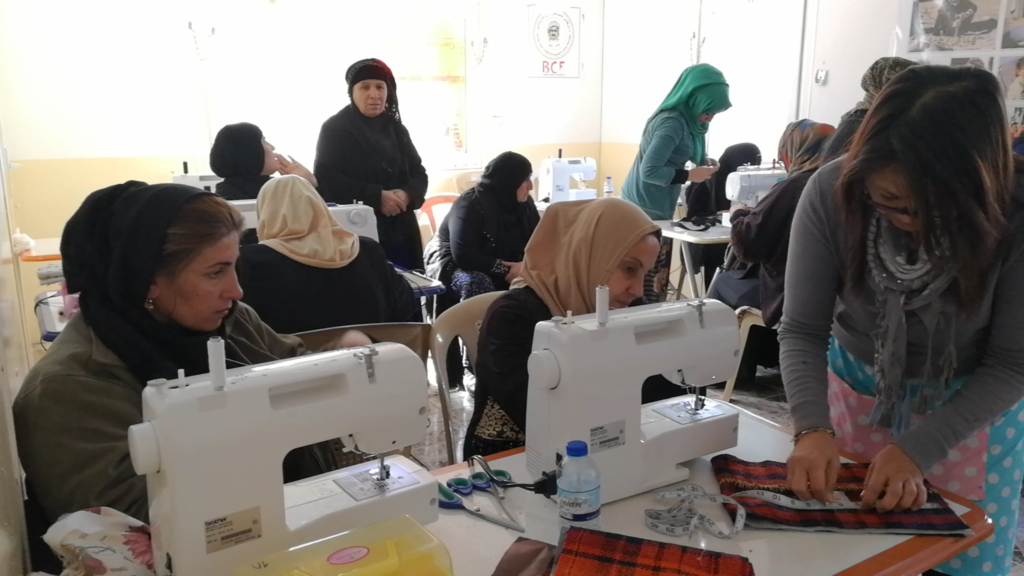 Sewing Is Literally Changing Peoples Lives
There are days when I think, what's so great about sewing? Or those days when I take myself a little too serious and need to say to myself, simmer down Megan, we're not curing cancer here, this is just a sewing class!
But lately I have been reading about and being inspired by so many wonderful organizations that really are using sewing to change peoples lives.
Check it out:
– – – – – – – – – – – – – – – – – – –
Women in Iraq's refugee camps are taught to sew
Vulnerable women living in northern Iraq's refugee camps are being taught how to sew.Paula Horsfall, from Berkshire UK, has collected old sewing machines and transported them to Iraq, where skills the women learn keep them off the dangerous streets of the refugee camp and allow them to make money for their families and children.The cloth they sew is the native jajim and Paula has struck a deal with a multi-national fashion retailer to provide the finished garments for non-profit sale, with proceeds going back to the women and charity.
Watch the BBC Video Here
Find out more about The Bring Hope Sewing Initiative Here
– – – – – – – – – – – – – – – – – – –
Sewing peace project