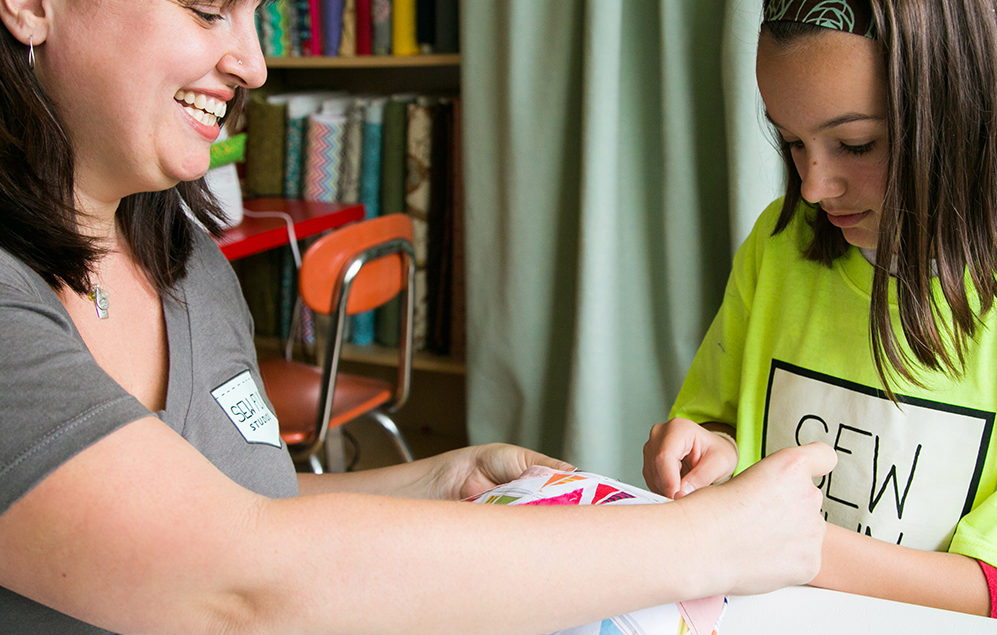 Sewing Teacher First, Small Business Owner Second.
…
I originally posted this on my M Avery Designs Sewing Studio blog on April 15th, 2010. But the sentiment still rings WAY true for me.
It's funny for me to look back on it, being 6 years ago. So much has changed in my business, but so much hasn't. This is a good reminder for any sewing business owner or even any small business owner who feels passionately about what they do. Yes, we all need to make money, but we also need to be reminded of why we do this. We feel passionately about educating kids today about the importance of making things with their hands.
—————
Things have been a little hectic lately around the shop because we are trying to promote our summer camp program that begins on June 21st. It's starting to feel a little more urgent, as our camp was waaaay more full at this time of year last year. This is WAY stressful to someone that doesn't get a weekly pay check…
Obviously there are probably a lot factors are contributing to this. I am sure the economy is a huge part of it and people are feeling a little more strapped then they felt at this time last year. But what I am thinking (and hoping) it may be just that parents haven't yet started thinking about what is going to go on in their kids lives over the summer, as they just returned to school from spring break.
But in this frantic-ness of these last couple of weeks, promoting the heck out of our summer camp and trying to get the word out in every possible way, I was able to step back and reflect on the summer camp itself.
This little card helped me to remember that even though I am a business owner and one of my major goals has to be making money so I can stay in business. The other major and more important goal of my job is being the best teacher and educator I possibly can. I am able to teach kids my passion of sewing. I get paid to inspire and create and for that I am the luckiest girl on the planet.
I am good at what I do and kids LOVE coming and creating with me. This camp is going to fill itself, as it does every year and I am not going to stress about it anymore!