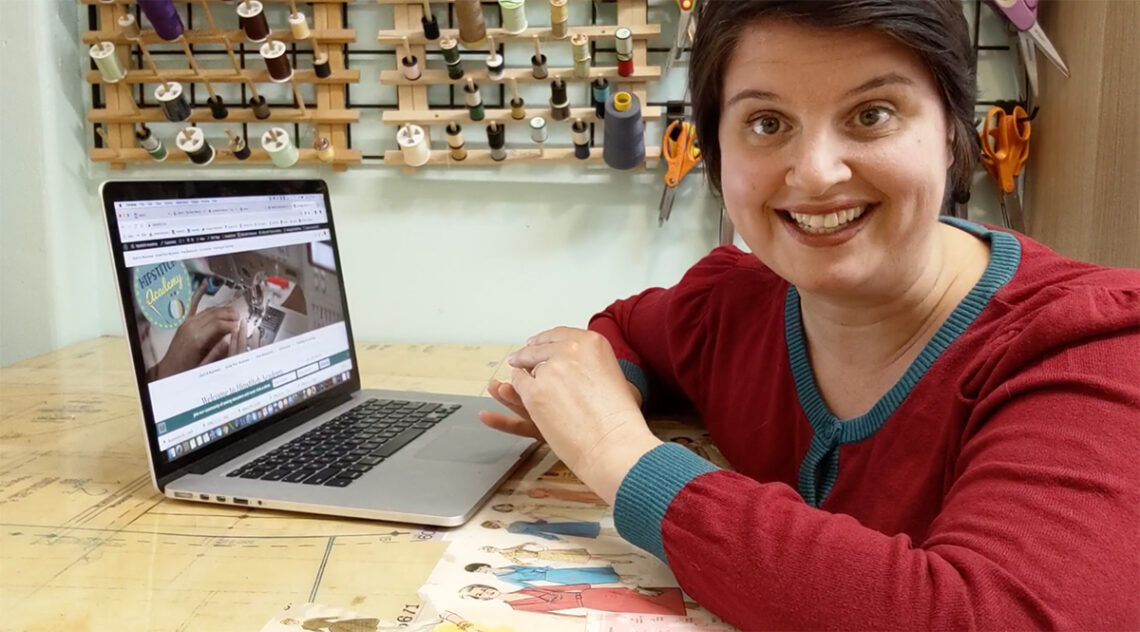 New Online Training Launching
If you've been dreaming of having your very own sewing business, teaching other people of all ages to sew, it can be overwhelming to figure out how to even start.

Despite your best efforts, the dream remains a dream because you're unsure of what you need to do to make it happen. How do you make this dream a reality?

You watch other people's sewing businesses take off. You see their students learning how to sew with huge smiles on their faces and their students, and you wonder if you'll even have any students of your own.

Your passion for sewing is through the roof and you're dying to teach other people how to do it. Not to mention, you've got heaps of stellar killer sewing class ideas you know people would love to learn how to make ...if only you could get this business off the ground.

Yeah, I get it. And I've been there. Now, my sewing business is the most successful it's ever been with more than 100 students per month and growing each year.
I just created a brand new online training program, sharing my 15+ years of experience as a sewing teacher.
Here's everything you can expect to learn when you enroll in Sewing Teacher Boot Camp:

1. What are the exact tools, supplies & materials I need to have to teach my first sewing class and where do I actually get them?
2. When is the best time to hold sewing classes and what types of sewing classes & programs are the most successful?
3. How do I fill sewing classes and keep students coming back for more?
4. If I don't have a sewing studio, where do I hold my classes?
5. What types of sewing machines work well for teaching new students?
6. What other ways can I promote my classes besides email & social media?
7. What actually happens in a kids sewing? What actually happens in an adult sewing class?
7. If I don't know a thing about website design, how will I ever be able to create my own website and keep it update all by myself?
8. I am so scared of making this leap. How can I just get over it and finally do this thing I've been dreaming about for so long?
---------
Sound like something you could use?
xo, megan