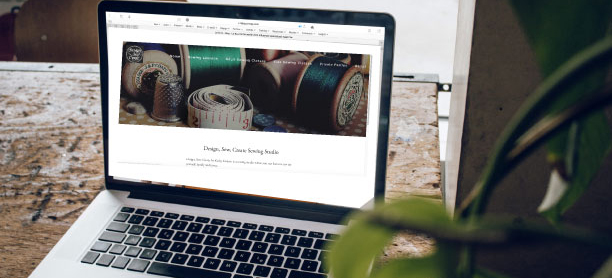 Custom Sewing School Website
About

Pricing

Template Pages
Your Business
IS

your Website

I couldn't agree more.

If your very own website is the only thing standing in your way of having or growing your sewing school or music school business, let us help!




I have always designed and maintained my own website for every business I've ever had.

I've become pretty good at creating websites that sell.

I also feel strongly about business owners having full creative control over their own website.

Hipstitch Academy is now offering services and one-on-one training to set up websites for your business!

Let me help you create a clean, stylish, user friendly website for your sewing business.

Then I will teach you how to design & create it yourself.

Your website will include all the information about your business, all your class listings, as well as the the ability to have customers sign up & pay for classes & lessons online.

Your brand new website will resemble the sewing school template we've created here.

Turn around time is approximately 1 month.
---
Here's everything that is included in this package:
Domain Name Set Up (If you need this)

Website Hosting Set Up

Live Website Set Up

Dedicated Email Set Up (If you choose)

Sewing Class Scheduling Software Set Up

Mailchimp Promotional Email Set Up

1 Hour Coaching - Creating & Updating Your Website Yourself

1 Hour Coaching - Creating & Updating Your Sewing Class Scheduling Software Yourself

Access to our library of videos to help you do this yourself.
---
"Yesterday as I was working on my website, everything was just coming together so nicely. I had the thought to reach out to you and thank you. Being able to have a website for my business was paramount and has been a goal of mine for the last 5 years and now I actually have one. Amazing!!! I had not been able to manage this before you offered your expertise. The steps you set up and walked me through have made me a champion of my own website. I am stunned that I can sit down and confidently add, move, and change things on my very own website. Yesterday I felt like a pro, haha.
Thank you so very much for being a patient and kind teacher of all things related to having a sewing business!!! "
Kathy Greiner