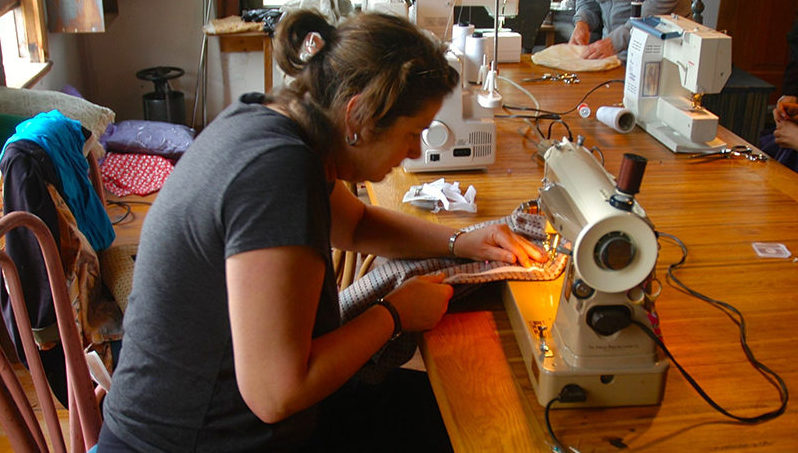 If you are in or near the Catskills in Upstate New York and you'd like to learn how to sew, we have a club for you!

Megan Avery, who's been teaching people of all ages how to sew for the last 20+ years, has converted her garage into a fully functioning and beautiful Sewing Studio in Harpersfield NY. All levels of sewing are totally welcome in the weekly sewing classes.
The way the class works is everyone works on what they would like. If you're a complete beginner, Megan will help you get started on your sewing journey with skill appropriate projects like accessories or home decor items. If you've done a little bit of sewing before, Megan encourages you to start working on a "reach" project so you can further develop your skills while working on something you're excited about. Megan herself is a garment sewist, but can help with beginner and intermediate level quilting if that's what you're interested in learning. Megan has a vast (and I'm talking VAST) selection of clothing sewing patterns that she is more than happy to share with students looking to make specific things.
4 Week Sessions:
Mondays 3-5pm

Wednesdays 6-8pm
The upcoming schedule is below.
Due to small class size, there are no makeups for classes missed.