About Hipstitch Academy

About Our Instructors
We are an online sewing studio. This means you can take our sewing classes from ANYWHERE.
There is no physical sewing studio location.
Our Sewing Classes for Kids & Adults are taught using live video instruction on zoom.
For 17 years we had a physical sewing studio in Hoboken NJ where we taught thousands of people how to sew.
Now using modern video technology and our years of expertise in sewing education, we're on a mission to teach even more people how to sew.
Check the menus above to learn more about what we do.
If you have questions, please don't hesitate to contact us.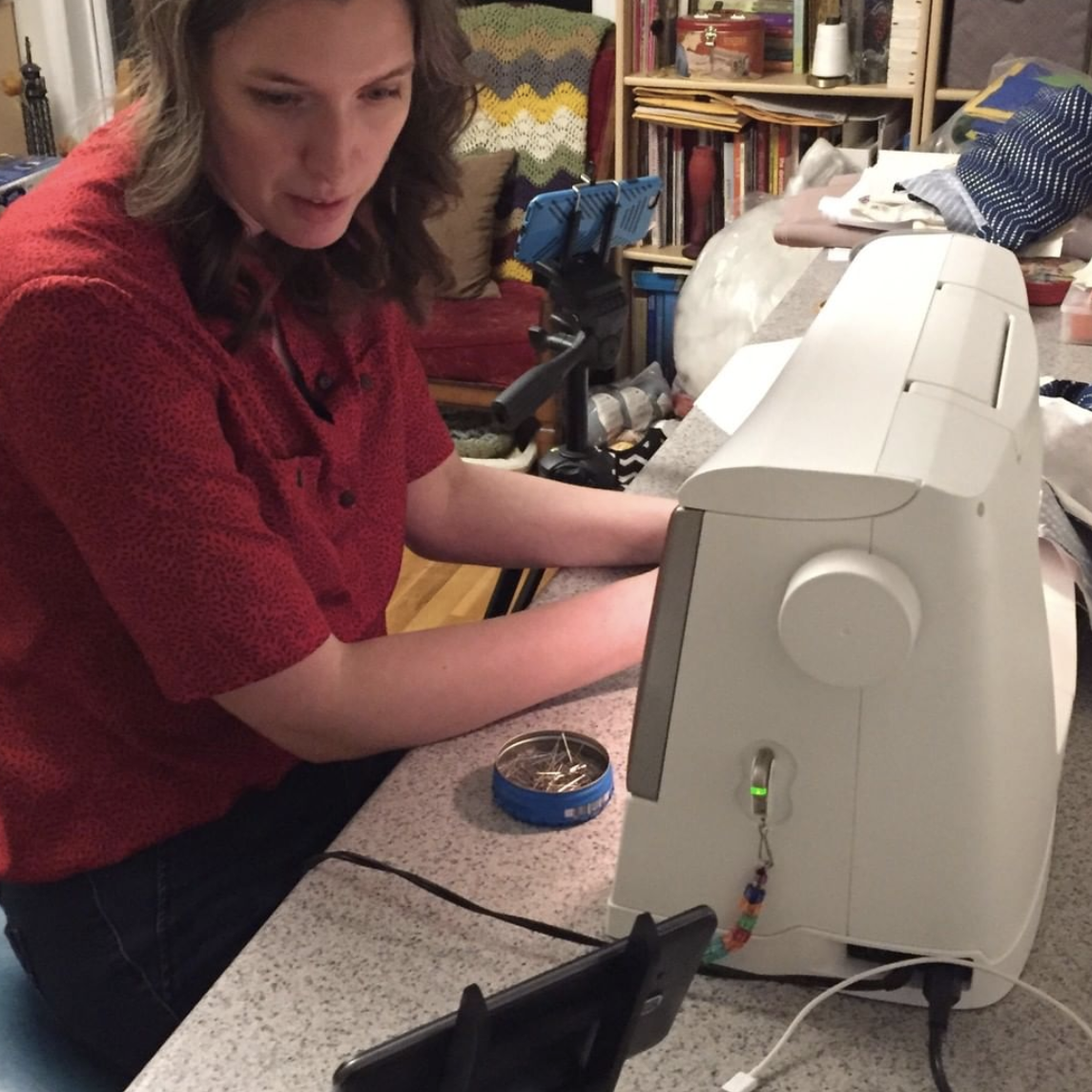 Schedule Lesson with Rachael[tcb-script src="https://embed.acuityscheduling.com/embed/button/12149802.js" async=""][/tcb-script]
Schedule Lesson with Megan[tcb-script src="https://embed.acuityscheduling.com/embed/button/12149802.js" async=""][/tcb-script]
Rachael has always loved creating things and learning the process of how something is made. As a young girl she would spend hours making woven potholders on a small plastic loom, knotting friendship bracelets with embroidery thread, or drawing and coloring in a sketchbook. But when she learned how to sew, everything made sense!
Her love of sewing began in her middle school home economics class. She had a wonderful teacher who taught hand sewing and sewing machine basics and Rachael never looked back!
She graduated the International Academy of Design and Technology in Chicago with a bachelor's degree in Fashion Design and has been a freelance designer and seamstress for the past 15 years.
Working with M Avery Designs Sewing Studio allows Rachel to inspire creativity through sewing and to teach anyone who wants to learn.
The first thing sewing studio owner Megan ever sewed is a quilted jacket with giant frog toggles. It was a project for her 4-H Club Clothing Review when she was ten and an active member in her local 4-H club, The Handy Helpers.
What she loves most about teaching sewing is that she can relive this experience almost daily with her sewing students. Her studio M Avery Designs, and sewing, still bring her the same happiness she felt at ten sewing with the 4-H Club. She strives to pass this on to her students, from kids as young as age 6 to adults who have never picked up a needle and thread.
As a full time creative entrepreneur for the last 18+ years, Megan has gone from custom handbag designer, to sewing instructor & studio owner, to creative business coach helping others to have successful sewing schools.