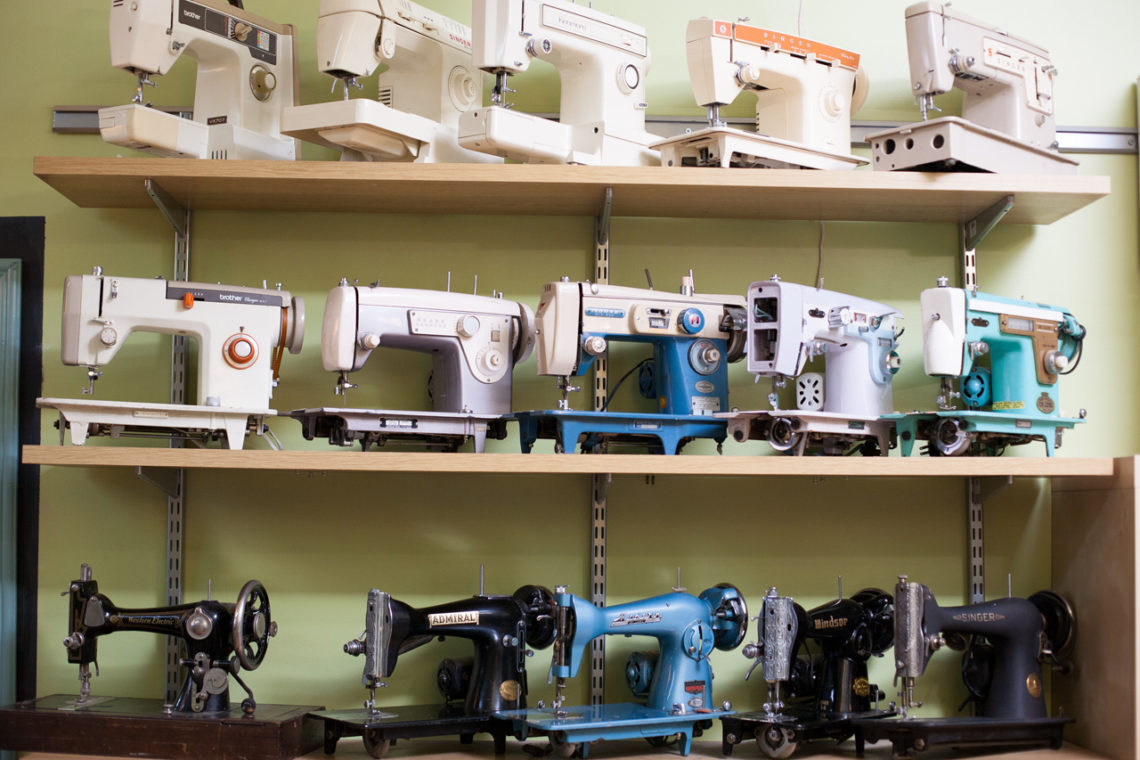 Top 5 Affordable Beginner Sewing Machines
People ask me quite a bit for my recommendation of the best affordable beginner sewing machines. When you're just starting out, it can be overwhelming to understand which beginner sewing machines are semi-decent and which machines belong in the trash. That is why I decided to write this post!
First of all, let me say that the sewing machine industry is a little strange. It's actually not that straightforward to purchase beginner sewing machines, especially when you just want to buy it from the comfort of your own home & have it shipped to you.
Fortunately, I've put together a list of five affordable beginner sewing machines, all of which you can buy online! These are all good machines that cost less than $150 at the time I'm writing this.
---
Janome 3128
Janome 3128 Features:
Auto declutch bobbin winder
Maximum zigzag width: 5mm, Maximum stitch length: 4mm
Also, it runs at a comfortable 650 stitches per minute
Next, it has a 4-step built-in buttonhole feature
Plus, the Bonus Package Includes: 10 bobbins, Schmetz 80/12 Universal Needles (5pk)
Pros:
Importantly, the Janome brand overall has a very good reputation
Also, it is able to sew through multiple layers of fabric
It really sews a very nice stitch
It's good for travel because it is very lightweight and compact
Lastly, it is fairly quiet
Cons:
First, it does not have a thread cutter
Despite having few features and accessories, it is still great for basic straight sewing
Unlike several of these machines, it does not have an automatic needle threader
---
Singer Talent
Singer Talent Features:
Auto declutch bobbin winder
Maximum zigzag width: 5mm, Maximum stitch length: 4mm
Like the Janome 3128, it sews at 650 stitches per minute
4-step built-in buttonhole
Also, the bonus package includes: 10 bobbins, Schmetz 80/12 Universal Needles (5pk).
Pros:
First of all, it just feels sturdy to handle
Next, the owner's manual is very detailed and useful
Lightweight & compact, yet can sew through a lot of layers of fabric
Also, the automatic needle threader works well
Another nice feature is that the presser feet can be raised very high
Finally, it has an easy top loading bobbin
Cons:
Feed dogs do no't drop down
Due to its basic nature (and low price tag), it doesn''t have a large number of stitches
---
Singer Heavy Duty
Singer Heavy Duty Features:
Most noteworthy, this machine has 23 different stitches (6 basic, 4 stretch, 12 decorative, 1 buttonhole)
Also, the stitch length and width is fully adjustable
Heavy-duty metal frame
Automatic 1-step buttonhole
Presser foot pressure is adjustable
Top drop-in bobbin
Stainless steel bed plate
Snap-on presser feet
Adjustable tension
3 different needle positions
Also worth mentioning, the feed dogs can be lowered for free motion sewing
Pros:
First, it has a simple interface and is easy to operate
Above all, this is a sturdy machine
In contrast to the slower Talent, it can sew up to 1100 stitches per minute
Also quiet, despite a more heavy duty motor
Finally, it has a good automatic needle threader
Cons:
Although this machine may not be truly "heavy duty", the motor is definitely stronger than any of the other beginner sewing machines reviewed here.
---
Janome Mod 19
Janome Mod 19 Features:
Janome Easy-to-Use Basic Sewing Machine with 19 Stitches
Similar to many of the machines on this list, it has a Four-Step Buttonhole
5-Piece Feed Dog System
Also, Adjustable Stitch Length and Width
4 Presser Feet
Free Arm
Drop Feed
Finally, it has a 25-Year Limited Warranty
Pros:
First, the easy-to-use features make operation of the machine simple for even the most inexperienced

Next, I like the easy threading with the built-in needle threader
Finally, the top loading bobbin has you sewing something new in seconds
Cons:
Probably most noteworthy is that has many plastic parts inside and out, which feels a little less durable than metal option

Because it has many plastic parts, this machine is not ideal for heavy-weight materials like denim
---
Eversewn Maker 200
Eversewn Maker 200 Features:
First of all, it has 23 stitches with a one-step buttonhole
Also, includes 4 presser feet for quilting, zipper and garment sewing
Metal frame and very robust, even though it is an expensive machine
Lastly, I like the modern design and look of the machine
Pros:
Best of all, metal parts inside the machine make it sturdier and able to sew through more layers of fabric
Automatic needle threader
Also, the stitch length is adjustable
Cons:
Unlike top loading bobbins, front loading bobbins can tend to be trickier to thread
In contrast to the Singer and Janome beginner sewing machines on this list, Eversewn is a lesser know brand in the marketplace
---
Conclusion
In conclusion, any of these beginner sewing machines will get the job done for you. If you've decided on the right ones for you and are ready to move forward, then let me help you teach your first sewing class!