Beginner Sewing Bootcamp is a 15 Hour Learn to Sew course tailored for the adult beginning stitcher.
The course is 15 Hours of Sewing Class designed to teach adults all the basics of sewing. This course effectively teaches students ages 16 & up how to sew using an easy, fun, informative & proven curriculum.
In the Beginner Sewing Boot Camp class students will make a series of five simple, fashionable, wearable and useful projects that focus on learning key sewing skills. After completing this course, students will be able to utilize these skills proficiently on their own.
In addition to basic sewing skills, the Hipstitch Academy sewing patterns and tutorials used in this class curriculum will teach your students basic sewing pattern reading, basic fashion design techniques, and project customization based on student aesthetic and fit.
Curriculum Includes:
5 PDF Print-at-Home sewing patterns (for multiple sizes where applicable) for the following class projects.
5 Step-by-step, easy to follow student tutorials (with full color photographs) for the following class projects.
Lesson plans for teaching each project, as well as the new skills, sewing concepts & sewing vocabulary used in making project.
Suggestions for shortening & lengthening projects based on time restraints & skill levels.
Hi-Res Photographs of all finished projects to be used for your marketing purposes.
Marketing description of theme and each project in theme.
Projects that have actually been tested (multiple times) in adult sewing classes.

BONUS

: "Sewing Machine Basics" course curriculum which can be used a stand-alone 2 Hour sewing class, or as Session 1 of the Beginner Sewing Boot Camp class curriculum.  Bonus also includes:  Basic Sewing Maze Hand out, Sewing Machine Parts Hand out, Mini Pillow Project Tutorial, Mini Pillow Project Pattern.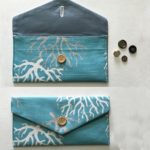 Part 1 Concepts & Skills: Introduction to the sewing machine & basic sewing. Learning to thread & operate the sewing machine properly. Basic accessory construction. Right side vs. wrong side of fabric. Working with interfacing. Properly sewing a button. Topstitching techniques.
Project: Heather Clutch Bag (One size fits all)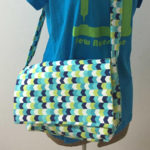 Part 2 Concepts & Skills: Review of machine & sewing. Mastery of threading & filling the bobbin on the sewing machine. Mastery of basic accessory design & construction. Constructing & turning straps right side out. Advanced bag construction skill. Introduction to bag gussetts, Working with lining to elimintating raw edges. Project: Mia Messenger Bag (One size fits all)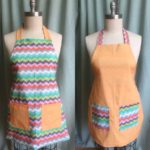 Part 3 Concepts & Skills: Introduction to reading a pattern. Following instructions for project construction. Construction of pockets. Making ties. Making something reversible. Project: Rebecca Reversible Chef Apron (One size fits most)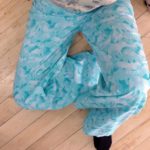 Part 4 Concepts & Skills: Review of pattern reading. Introduction to garment fit. Cutting fabric from a pattern with multiple sizes Inserting elastic. Hemming basics.  Project: Lounge/Sleep Pants or Shorts (Size X-small, Small, Medium, Large & X-Large)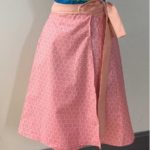 Part 5 Concepts & Skills: Review of garment fit. Introduction to working with darts. Hemming a skirt. Making a buttonhole.  Project: Wrap Skirt (Size Small, Medium, Large)
Sew Much Value:
We suggest a ratio of 1 instructor for up to 8 adults enrolled in the class.
We suggest charging $250-$350 usd for the 15 hour course (~$17-$23/hr) depending on your market. You can charge more to include the cost of the fabric. We find giving our students the option of bringing their own fabric or purchasing it from our studio works best for us.
In addition to the course lesson plan, patterns & tutorials that come with this curriculum, purchasers will have never ending value, as they can teach this class an unlimited number of times. We've been teaching this 15 Hour sewing course at our studio in Hoboken, NJ since 2006. On average we've teach it 6-7 times per year. The projects and concepts included in the curriculum are timeless.
Beginner Sewing Boot Camp Curriculum


Introductory Price:  $169.00 usd
Earn your investment + more in your first class!
8 Students at $250/each = $2000 Revenue
✕
Get started teaching today!
Download this FREE zippered clutch Hipstitch Academy sewing project curriculum! Includes project pattern & tutorial.